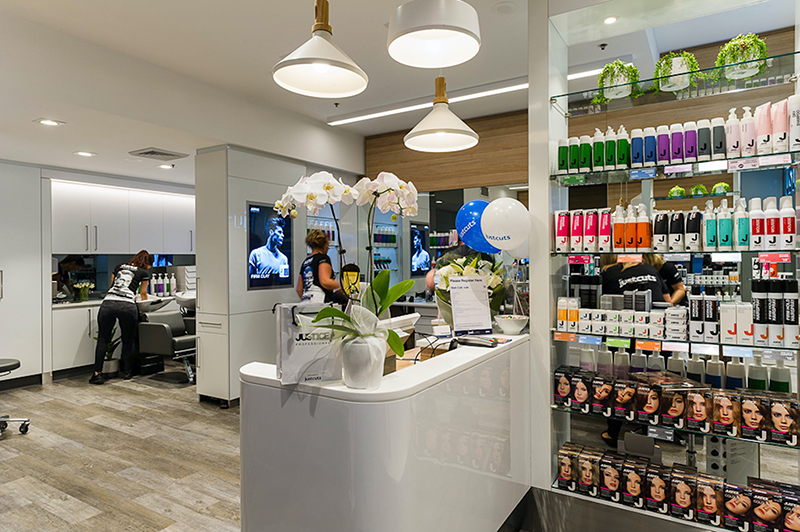 Just Cuts is the franchise opportunity for those looking to achieve that elusive work-life balance, whilst achieving their goals of business ownership with a reputable and established brand. Our opportunity appeals to those looking to build a business portfolio for future generations.
The proof is in our network, as over half of Franchise Owners operate two or more salons each. Whether you choose to own a single salon or multiple, our business model works both Down Under and here in Blighty!
What we do
We offer our Clients easy, convenient and quality haircuts for the whole family. We even have our own range of affordable, salon quality, paraben free haircare products, available for purchase in salons and online. Our Style Cuts – the brainchild of our founder, Denis McFadden, back in 1983 – are offered to Clients through a 'no appointments necessary' concept, making the entire salon experience seamless, from start to finish with Just Cuts' app. Fully-qualified Stylists handle the Client's needs, whilst you oversee the operations of your franchise. And the best part? Once you're up and running, you'll find that you'll need to spend as little as 30 hours a week of administration and management on your business, offering you that perfect work-life balance.
What we do for you
We're proud to put our Franchise Owners first. We believe in making things as seamless for our Franchise Owners as we do for our Clients. Our comprehensive training package starts with pre-opening training, business and management advice, an introduction to our Operations Manual and support with a bespoke Grand Opening marketing campaign. You'll then have access to unlimited support throughout the life of your franchise, which is available through our specially trained Academy team.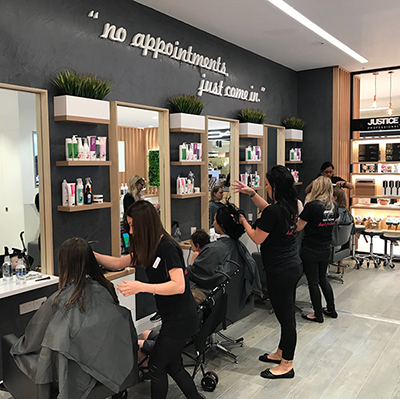 What's included
The right to establish a salon using the Just Cuts trademark and business name: with access to a proven system for over 28 years
Confidential Operations Manual
Access to our Just Cuts Extranet facility – a website for our franchise owners to gather resources and share best practice
Initial training and orientation
Grand Opening strategy and support
Bookkeeping systems
Investment
Our franchise fee is £15,000 but you will need to budget for salon fit-out and working capital, so we advise our franchise owners need a minimum £40,000 liquid capital. The full business start-up investment ranges from £90,000 - £160,000 depending on the size and location of the salon.
Three reasons to invest in a Just Cuts franchise
An opportunity to join the largest hairdressing franchise in the Southern hemisphere as we expand into the £4.1billion UK hair and beauty industry
A business that fits around your family – many of our Franchise Owners are busy, working parents with a desire to achieve a great work-life balance
We're franchisee-centric and equip our network with all of the tools needed to run a professional and profitable franchise including business data available real-time to your mobile.
To get a cut of the action, enquire about our vacant territories and how we can help you realise your dreams of business ownership.