Finance Available
Kingsmaid & Uver Cleaning Franchises
Home Cleaning Franchises
A Recession Proof Part-Time Business With Earnings In Excess of £50,000.
Financing Assistance
100% Government Funding Available
Available Locations
Opportunities available across the UK
Franchise Associations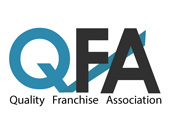 Run Your Own Domestic Cleaning Business with Kingsmaid- However You Want!
Kingsmaid Domestic Cleaning offers two franchise options for entrepreneurs seeking to start their own cleaning business.
Choose to operate your business as a management franchise, with Kingsmaid, working from home, where you manage the cleaning team but never do any cleaning yourself, or as an owner-operator with Uver, where you clean for just a few selected clients.
About Kingsmaid
Kingsmaid: A Trusted Brand Kingsmaid has over 20 years of experience in the domestic cleaning industry and a proven track record of success. The company leverages its position as an industry leader through partnerships with major news networks and the development of cutting-edge technology, such as a custom app for franchisees, and Eco-friendly own-brand cleaning products.
About Uver
Uver benefits from all of this, but as an owner operator you do the cleaning for just a few high-end clients.
Two Franchise Opportunities
Join Kingsmaid and take advantage of the high demand for domestic cleaning services. The Franchise fees start from a very competitive £12,500 inc Vat. and include:
A protected territory
Initial stock and training
Custom Kingsmaid app
Operations manual and website
Full CRM software and ongoing support
Digital marketing done for you, with 3 months management free
Year 1 on target earnings in excess of £50K
Flexible Franchisee Options: In the early stages of the Kingsmaid Franchise, franchisees have the opportunity to maintain employment or personally engage in cleaning services, allowing them to enhance cash flow and gain valuable hands-on experience.
Unlock Financial Stability with Kingsmaid's Manchester Franchise Opportunity
Kingsmaid offers a lucrative franchise opportunity in Greater Manchester & Cheshire with just 3 exclusive remaining territories. Join us for immediate financial stability and a secure customer base.
Manchester & Cheshire Availability
A protected territory with long-established existing customers and revenue. Based in Manchester, Cheshire or Lancashire.
Invest now from £25,000 inc. VAT.
With an average Monthly Gross Profit from £5000.
Full On-going Training and Support
Kingsmaid provides comprehensive training and ongoing support to ensure your success as a franchisee. Receive modular training through the Kingsmaid training portal and benefit from ongoing marketing support for a competitive monthly management fee from just 4% of your turnover.
Start Up-Loans Available
A Start Up Loan is a Government-backed scheme, helping more people to start businesses. It's a low-interest loan, and a great alternative to a traditional bank loan. It includes free business support and mentoring. You can customise your loan to borrow the exact amount you need, when you need it.
Get Your Free Information Today!
To contact Kingsmaid & Uver Cleaning for more information regarding their Franchises and speak to them directly with any questions you have, please complete the form below.