Be your own boss with your very own Boost Education Centre!
Be your own boss with your very own Boost Education Centre! Read Less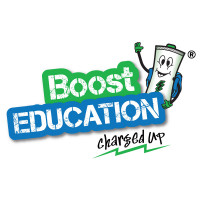 Be your own boss with your very own Boost Education Centre!
Recession-Proof. Rewarding. Lucrative.

Since 2009, Boost Education has provided after-school tuition to children between the ages of 4-16 years old. We offer an individualised learning approach to Maths, English & Science and the 11+ under our specifically created Charged Up Curriculum™
There is substantial demand for private tutoring which provides a significant opportunity to grow a specialist chain of tutoring centres in key locations throughout the UK.
Curriculum changes alongside more fierce competition amongst students in the UK education system has led to a growing need for a high-quality tutoring service, with the UK private education industry currently worth £6.5bn and growing substantially; looking to grow to £20bn by 2025.
Boost Education's aim is to become the most recognised and leading nationwide high street tutoring service in the UK.
We are excited for you to join us in this journey as we teach, learn and grow together!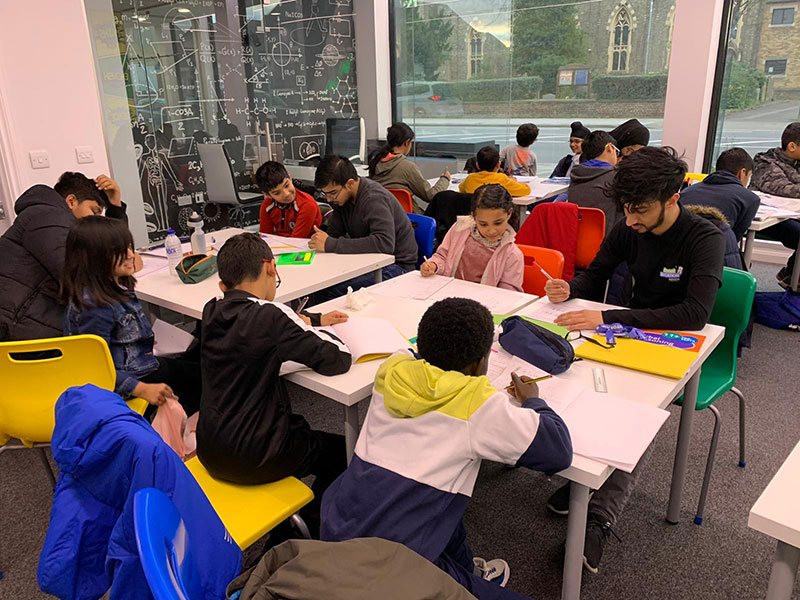 Return on Investment
We are excited to showcase potential earnings based on historical data from our head office and we will be aiming for all our franchise partners to go past £300,000 in annual sales at their centre within 3 years of operating!
| | | |
| --- | --- | --- |
| | Annual Sales | Operating Profit |
| Year 1 | £165,000 | £61,220 |
| Year 2 | £264,000 | £124,426 |
| Year 3 | £330,000 | £161,580 |
| Year 4 | £396,000 | £204,014 |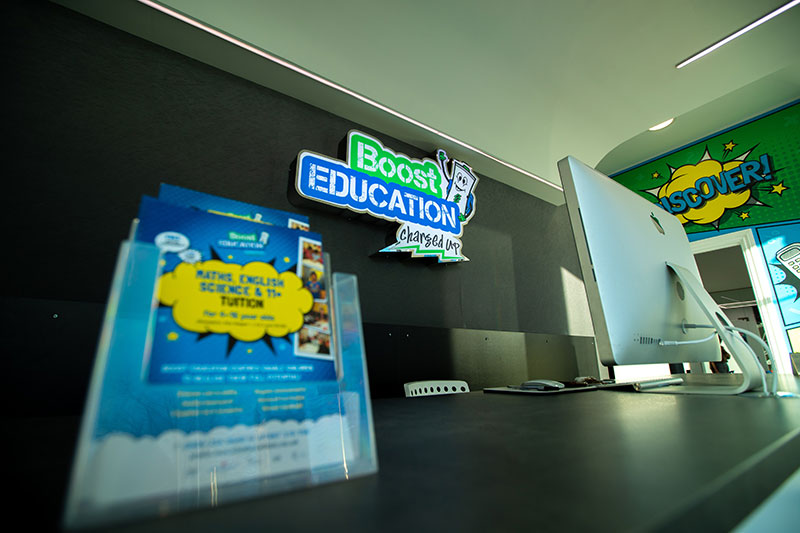 Why Franchise with Boost Education?
No teaching experience required
Proven business model and formula
Fast break-even point
Be your own boss and go onto open multiple units
A company already established in 7 locations in the UK with over 100 tutors and growing!
Your own licensed operating territory with a detailed breakdown of the target market and size
A recession proof industry that is only growing!
An organically grown British business
A Head Office team that is hungry for success!
How will we help you to become a success?
Our founder, Amandeep Gill, with over 14 years experience in the tutoring and business management industry, will be with you every step of the way to put you on the road to success!
Our Head Office Team will be on hand to support you on your daily tasks
Intense training at our Head Office spread over a week
Pre-opening & Post-opening support at your Boost Education centre spread over 1 month!
On-going site visits to ensure you are on track and growing.
A successful in-house digital marketing team to take your centre to the next level and help drive business to you.
Access to our range of reputable suppliers
Plan and assist you with your marketing campaigns to help make sure they each bring you a strong ROI.
Help you from A to Z from commercial unit sourcing, to design to helping you hit £300k+ per annum in sales
What will be the role of a Boost Education Partner?
Recruit excellent tutors, train and manage them
Offline and Online marketing campaigns and assessing their progress
Customer development and on-going relationship management
Operation procedures and maintaining standards, such as Ofsted criteria
Business administration and financial management
Grow your centre greatly based on a quality service
Grow your centre to a point it can self operate and drive a high profit
Financial Support
We work with some of the leading High Street banks in franchising. Due to the safer nature of franchising, banks are happy to lend up to 70% of the total investment (dependent on the franchise and your individual circumstances). All banks will require you to present a detailed business plan showing a robust financial model for your business and we will work with you to prepare for this as well as monitor this throughout your on-going business journey.
Sound good?
If you are interested and want to have control over your own income, lifestyle and destiny and make a positive impact on your customer's lives then get in touch today!
Simply request some more information and let's get Charged Up™ together!