Lawn care and garden care, treatment, maintenance The Grass Master a reliable name in garden care since 2006.
Lawn care and garden care, treatment, maintenance The Grass Master a reliable name in garden care since 2006. Read Less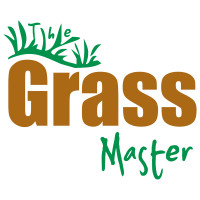 Who is The Grass Master?
Established in 2006 The Grass Master Ltd has completed hundreds of projects across East Kent providing clients with a range of landscaping services including garden landscaping, driveways, decking and more. We pride ourselves in offering a personal service, consulting with the client at every step of the project to ensure that the client is receiving the best possible service.
The Grass Master are also able to supply our customers with the highest quality artificial turf and natural turf. Our expertise means that we can offer a wide range of lawn care services, including moss control, feed & weed, disease control, pest control, aeration and scarification. We have proven this business over time to be a regular and steady income over 12 months, we have fine-tuned our business for our franchisees. We're recruiting new franchisees in a number of territories this year, and we're keen to speak to anyone who might be interested. Full details on this brilliant franchise opportunity are available in our franchise brochure.
This franchise business offers a regular and steady long-term income, a healthy and active lifestyle, and the opportunity to build a business with real value. It's a massive market (recent estimates reveal a potential market of 13 million UK households), with demand that continues to grow every year. With our annual treatment programmes & pricing structures, your clients will provide you with a regular, reliable flow of work in every season, the support doesn't stop once you're up and running; we help you build a brilliant business, you will start to feel the real benefits of being a franchisee from day one and day 100!
Trends and Facts about Gardening Franchises
According to IBISworld, the largest sector of the landscaping industry of the UK is garden maintenance, which accounts for a third of its revenue. The need for garden maintenance businesses has grown in recent years, as the public sector increasingly outsources these services. People in the UK have long been proud of their lush green lawns and parks; however, as people work harder and become more strapped for time, garden maintenance is often also outsourced by householders. Did you know that the combined area of the UK's domestic gardens is approximately the same as the whole of Somerset, and that UK adults spend around £1.5 billion each year on plants for their gardens?* The garden maintenance industry is clearly blooming.
The Grass Master is a year-long business opportunity and you'll have the luxury of choosing your own working hours and will also have the pleasure of working in the great outdoors.
The Grass Master are now expanding, and we have a variety of new franchise opportunities right now in several locations. If you want to join with us as we continue our expansion across the UK, we would like to hear from you. *(Source: Horticultural Trades Association).