A proven job FIT process to help get the right person in the right job, first time!
A Fantastic new Business Opportunity for the UK, Prevue Benchmarking & Job Fit Assessments. Plus, a technically advanced Applicant Tracking System for in-house recruiters.
For an investment of only: £1500
The world of recruitment and people development is changing and YOU have a unique opportunity to be a part of this phenomenally profitable sector.
Coensus-hr are seeking quality committed individuals, or companies, with outstanding calibre who want to be a part of this exciting new global business opportunity. No previous experience in psychometrics or recruiting is required, this we will teach you.
If you are any of the following then read on......
Have a desire to become an entrepreneur in this fast growing and exciting market place
A business owner that wants to grow by adding more services to their existing portfolio. A business with connections here in the UK or anywhere in the world.
Be a Coach or Trainer who needs a world class Assessment tool for use with their clients
You will however need
To have some basic computer skills, essential for managing yours and your Client's on-line activities...with Coensus-hr's support
Be willing to learn a new business which is truly easy to comprehend, develop and grow.
Some facts concerning the UK's massive Recruitment market
Value £31.50 Billion
Over 635,000 people recruited each year
In contrast UK businesses typically express their disappointments:
It's expensive to recruit new people using Agencies
The personal time needed to recruit is a burden
Accuracy of hire is difficult to achieve
Concerns over FIT, the right person for the role, team and organisation
Today CV's are not always a true indicator of the person
Retention is a major problem
Once hired we don't have the tools to identify their training needs
Around the world the trend is now turning toward using Prevue Job Fit Assessments to screen, test and track candidates applying for a new position. A system which starts from when the candidate actually applies by using an online 'Job Board' right through to when they might become a part of an internal 'Succession Planning' process. Prevue has it all.
About Prevue
Prevue offer a world class Normative Assessment which was developed here in the UK and covers those areas of a person's character, critical when employing or developing people. We refer to this as FIT.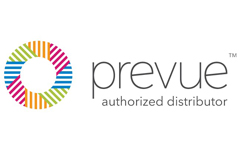 We measure:
Mental Abilities + Motivation & Interests + Personality + Approach to Work
About Coensus-hr
Coensus-hr is a Master Distributor for one of the world's leading experts on Assessments, Prevuehr. For over 25 years and having completed over 6.5 million Assessments, Prevue are offering their unique process and getting results in the following areas......
Increased Hiring Success – The right FIT
Reducing the cost of recruiting, Time and Money
The right person for the right role, 1st time
Massive reduction in personal time when recruiting
Improves a new employee's induction, productivity and retention
Plus Prevue offers the use of Assessments for ongoing Development and Succession Planning
What is the role of a Coensus-hr Distributor?
To seek out companies who are actively recruiting. Especially those who have a desire to reduce the cost of recruiting; improve their success rate plus have a wish to develop them after employment. Once found they will show them the many benefits offered by adopting Prevue's advanced online solutions
Offer Prevue Assessments for in-house People Development, Corporate Coaching and Succession Planning. Replace their existing provider with a more Valid, Accurate and Fair assessment.
What will l be selling?
You will sell and service Prevue's full suite of World Class Assessments and a globally acclaimed Application Tracking System (APS Pro).
What income can I earn?
£960 immediately from selling the 8 Assessments included within the joining fee then £50 from every Full Assessment sold thereafter.
Profit Margins are between 25-50%, plus
Sell a full suite of Prevue Assessments to a client which employs just 100-149 people, earns you £1611 pa. (every year they keep their license)
Not once but every year your client uses the Prevue system
94% of global Prevue Clients renew for a 2nd year and beyond
All the support and consultancy fees you invoice are 100% yours to keep
What level of Support can l expect?
Coensus-hr is committed to becoming one of the top providers here in the UK, therefore, be assured our support will be total.
Selective Prospective Client visits, when identified appropriate
On-line training sessions for you and your clients
Technical support to provide the Prevue Applicant Tracking System, APS Pro
It should be clearly understood Coensus-hr is only offering an opportunity to sell a world-class range of on-line Assessments and an advanced Applicant Tracking System, APS Pro.
This is not a business opportunity to become a recruitment consultant.
If the above is of interest then why not complete the form below and we will be in touch.