We are seeking to appoint Distributors who will market and sell our world leading brand of Assessments (PREVUE psychometrics) and online recruitment tracking tool.
We are seeking to appoint Distributors who will market and sell our world leading brand of Assessments (PREVUE psychometrics) and online recruitment tracking tool. Read Less
A Fantastic Business Opportunity for you to operate in the UK & Global market place
Prevue ASSESSMENTS, BENCHMARKING, SKILLS TESTING APPLICANT TRACKING SYSTEM
For an investment of only £5,160 plus VAT
Over the last few weeks, the world of recruitment and people development has changed thereby opening up a unique opportunity to be a part of this phenomenally profitable sector.
Coensus-hr is seeking quality committed individuals, or companies, who want to be a part of this exciting new global business opportunity. No previous experience in recruitment or people development is required. However, we do seek:
Individuals who have a desire to become an entrepreneur
Existing businesses that wants to grow by adding additional services to their existing portfolio.
Coaches who want to offer their clients that 'Slight Edge' and thus be the BEST
To be a successful Coensus-hr Distributor you will need
To have some basic computer skills, essential for managing your Client's on-line Reports and Activities.
Be willing to learn a new business which is truly easy to comprehend, develop and grow.
Have a 'Be of Service' attitude to win new clients and help existing ones
Note: This is not an opportunity to become a recruitment consultant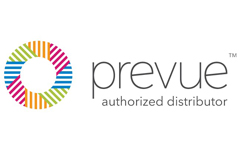 About Prevuehr
Prevue is a Canadian company which offer world class Total Person Assessments, which were developed here in the UK and have been reviewed by the British psychological Society. They accurately measure those areas of a person's character critical when employing or developing people. (Mental Abilities, Motivation and Interests and Personality)
About Coensus-hr
Coensus-hr is a Master Distributor for Prevuehr based here in UK but operating Globally
What is the role of an appointed Coensus-hr Distributor?
To seek out companies who are actively recruiting new staff. Especially those who have a desire to reduce the cost of recruiting; improve their success plus have a wish to improve retention.
Offer Prevue Assessments for in-house People Development, Corporate Coaching and Succession Planning.
To introduce Prevue Assessments to the many thousands of independent personal & Business Coaches thereby enhancing their effectiveness and end result
What will l be selling?
You will sell and service Prevue's full suite of World Class Assessments, Skills Tests and a globally acclaimed Application Tracking System (APS Pro).
What income can I earn?
£1440 immediately from selling the 12 Full Assessments we include within your joining investment.
Distributor Profit Margins range between 25-33%+
Sell an Unlimited Use License to a client which employs just 100-149 people will earn you £1611 each year.
All support and consultancy fees you invoice are 100% yours
What level of Support can l expect?
Coensus-hr is committed to becoming one of the top providers here in the UK therefore be assured our support will be total, ongoing and will include:
Selective Client visits, when identified appropriate and cost effective
On-line training sessions for you and your clients
Technical support to those using the Prevue Applicant Tracking System, APS Pro
YOUR SUCCESS IS OUR SUCCESS!
If the above is of interest then why not complete the enquiry form below to get in touch.