Finance Available
Lawnkeeper Franchise
Lawn Care Franchise
A Lawnkeeper franchise is a hands-on business opportunity in an industry unlike any other in the UK. One that offers you a healthy, active lifestyle, a fantastic return on your investment and year-round repeat business.
Financing Assistance
Yes, through a third party.
Lifestyle
Full Time or Part Time
Available Locations
Throughout the UK
Franchise Associations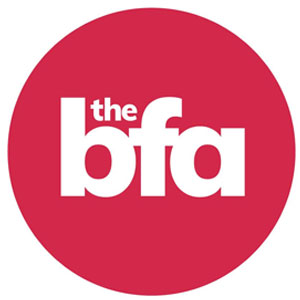 PLANT THE SEEDS OF SUCCESS & BUILD A BUSINESS WITH REAL VALUE FOR UNDER £10K
Become a local lawn care specialist with your own Lawnkeeper franchise.
Enjoy all the benefits of running your own business with the backing of an established and proven business, PLUS all the tools you need to grow it far into the future.
Lawnkeeper's History
Established for over 25 years, Lawnkeeper expanded to a franchise opportunity in 2007 and now operates right across the UK, with franchises from Aylesbury to Airedale, and from Worcester to Peterborough. We are currently looking for even more highly motivated individuals to help us expand the franchise into territories throughout the country.
The Lawnkeeper franchise is a van-based business designed to be run from home.
Due to the huge untapped potential of the UK Lawn Care market, we are actively seeking new, energetic, partners to join our existing network and help to roll out our brand to the millions of customers across the UK who are yet to benefit from Lawnkeeper's superior service.
This is an opportunity to grow a business from a one-man company into a highly lucrative multi-van operation, for the right candidates. The only limit is your ambition!

Who Are We Looking For?
You don't need to have experience in lawn care, or even gardening, in order for you to benefit from what a Lawnkeeper franchise can offer; you don't even need any previous experience in running a business before either! Naturally, these would be a huge advantage, but our training programme is designed to give you everything you need, and our business model has been perfected to the point where virtually anyone can replicate it for themselves.
We welcome new partners of all ages and backgrounds, you just need to be reasonably physically fit to carry out the service.
We believe the ideal Lawnkeeper franchisee is someone who is:
Organised & Highly Motivated
A Great Communicator
A Good Team Player
The Lawnkeeper business model lays out the systems that you will need to follow, and you will also need to play your part in growing the reputation of the brand. Likewise, the Lawnkeeper network will always be there for you when you need it. Your success is our success, after all!

Franchisee Benefits
Full training and certification as a lawn care expert
Your own large, protected territory with up to 100,000 potential customers
The reputation of a market-leading brand known for fantastic customer service
Access to the best equipment and supplies in the industry
Full marketing support to help you hit the ground running from day one
A better work-life balance, where you set your own schedule
Your Role as a Lawnkeeper Franchisee…
Lawnkeeper franchisees provide a service which is primarily based around a 5 times a year 'weed and feed' service that is applied to a customer's lawn using professional spreading and spraying equipment.
There is a wide range of services you will be able to offer, designed to improve your customers' gardens, as well as providing solutions for a variety of lawn problems such as weather and seasonal damage, patchy growth, discolouration, and all manner of invasive flora, fungus, and pests.

Training & Support
Your training will be led by Lawnkeeper Director & Founder, Sam Langrick, who has close to 30 years' experience in running a successful lawn care business.
Not only is our comprehensive training programme designed to teach you everything you need to know to become a local lawn care specialist, but also, how to run a successful business by using our tried and tested business model.
The training takes place at Lawnkeeper HQ in Yorkshire and will be a mix of both practical and theory, including:
An Introduction to Lawnkeeper
How to Provide A High-Quality Lawn Care Service
Business Operations
Marketing
Health & Safety
We continue to guide you throughout our journey together; your training and your business launch are just the beginning of what we offer you as our partner, and we will be available to you any time you need advice or guidance.
Financial Details
The Lawnkeeper Franchisee Fee is from £9,700 + VAT *training and licence fee
This means that your liquid cash requirement could be as low as £9,700 with funding support being available via third parties, OR you may even qualify for the Government Backed Business Start-Up Scheme which allows you to borrow up to £25,000 without investing any money of your own. This figure doubles, if the business has two Directors and we are more than happy to discuss this option in more detail with you.
Franchise Package
Franchise package starts with the franchise fee of £9,700, but then is broken down into the other costs related to starting the business that you need to consider and are down to your own individual plans and circumstances. These are discussed during the research process.
Set Up Equipment, Uniforms and PPE. *approx. £10,000
Marketing costs (marketing and stationary initial package and then a menu option of Royal Mail leaflets delivered or doing it yourself)
Vehicle costs. Ford Transit Custom needed. Your choice to whether you purchase outright, have some finance funding and buy a new or used vehicle.
Working Capital requirements depend how much you need to cover the initial running costs of the business, and what you might need to take out of the business to cover your home life. It's important to build this into your financial modelling. These are all things discussed during the fact-finding process with the Lawnkeeper team.
Available Territories
We currently have availability in some very key locations throughout the UK, including some prime locations in major cities!

Get Your Free Information Today!
To contact Lawnkeeper for more information regarding their Franchise and speak to them directly with any questions you have, please complete the form below.