Earn typically £50k to £100k p.a. and more... Previous experience not required as all training provided
Earn typically £50k to £100k p.a. and more... Previous experience not required as all training provided Read Less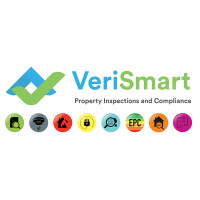 The Smartest Opportunities Are At VeriSmart
The property rental market is booming. Intense focus by the Government has led to huge increases in the legislation and standards that keeps Landlords legal and Tenants safe.
Our company VeriSmart has been a market leader, supplying letting agents and private landlords with inventories and property compliance solutions for over 25 years. Our nationwide expansion has created a number of business opportunities in areas like yours.
VeriSmart can give you everything you need to start a lucrative and rewarding new business of your own, in this recession proof property market. Your upfront investment is reinvested into your business success and typically results in an income of between £50K and £100K pa or more.
Why VeriSmart Is The Smartest Move You'll Ever Make:
Join a growing network of like-minded professionals
The industry leading brand
Established business, significant track record - over 25 years
Permanent business, marketing and sales support team
Lucrative and transferable business
Exclusive territory
Innovative and cutting-edge bespoke technology
Full training, no industry experience needed
Proven, scalable and flexible opportunity
Members of the QFA (Quality Franchise Association)
Our online application process is fast and easy and will guide you through the essentials you need to apply, along with everything you need to know about the opportunity. Geographic territories are limited, and sadly once the opportunities are gone, they are gone! So be smart, register your interest immediately, and we will do the rest.
VeriSmart keeping LANDLORDS LEGAL AND TENANTS SAFE
Please complete the contact form below to register your interest.