We are the thought leader and the go-to business brokerage to represent business owners and shareholders of digital companies of all categories, including eCommerce, Amazon, Software, Paid Media, Affiliate, Online Companies, Tech-enabled, Third Party digital tools and so many more.
We are the thought leader and the go-to business brokerage to represent business owners and shareholders of digital companies of all categories, including eCommerce, Amazon, Software, Paid Media, Affiliate, Online Companies, Tech-enabled, Third Party digital tools and so many more. Read Less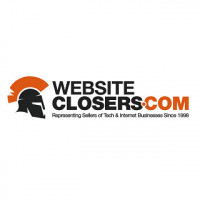 Website Closers is the world's leading Tech & Internet Focused Business Brokerage, selling over $1 Billion worth of Technology, Digital, eCommerce and Internet companies, and doubling in size every year. Currently our firm represents business owners from across the globe in deals as small as $1M to as large as $500M.
We have become the go-to firm to represent the ownership of SMB and Lower Middle companies in the digital space in a wide variety of categories, including eCommerce, Amazon, Software (SaaS), Paid Media, Affiliate, Digital Marketing, Online, Tech-enabled, IoT and so many more. Our organization is comprised of a highly experienced team of intermediaries and deal makers that are dedicated to serving the interests of budding entrepreneurs and maximizing their Enterprise Value at Exit.
As a next step in our expansion plan, we are in search of individuals in the UK and European Markets that would like to become a Franchise Owners in our growing business brokerage. It's an exciting opportunity that will enable Franchisees to become highly educated in the process of selling companies, and work with the world's leading tech and internet businesses on selling their companies. We operate in a growing multibillion-dollar sector that needs highly qualified candidates in Europe to manage the lead stream coming out of their respective countries. There is never a need to cold call in our organization as we provide all necessary leads for our brokers.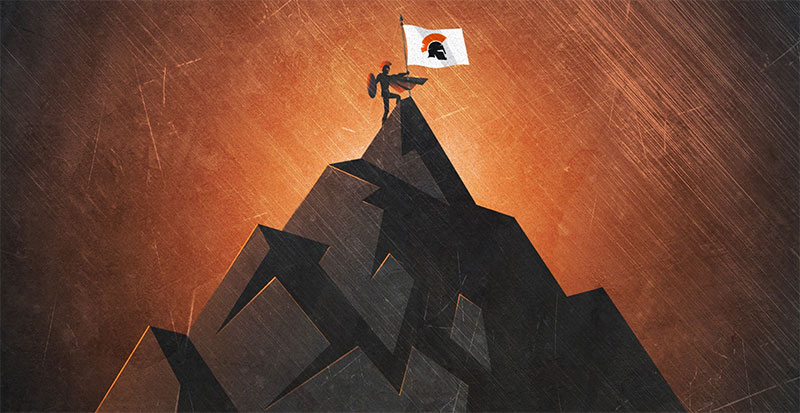 What Makes Website Closers Different?
Our focus within the Tech, Internet and Digital verticals is one of the primary factors that set us apart from the competition. As a boutique firm, our combined internal expertise and marketing experience has helped us sell businesses with a combined value of over $1 Billion. But far beyond just our expertise, experience and world-class service, is the backbone of everything we do: Website Closers University. In this learning environment, we will teach you everything from understanding and providing guidance on financial statements, how to properly engage with a client too win the engagement, the diligence process, legal issues, and collaboration to actually running mock deals before taking your first lead. Nowhere, anywhere in the world, matches the content provided by our school. And once you graduate, you'll be provided regular leads so that you can focus on engaging clients and closing – the last thing we want you doing is the hard work of cultivating leads. That is our job and we do it well.
And finally, we are different because we are a team – all franchisees, brokers and team members work together in a team environment to that we all learn and work together for a common goal: closing deals. Nobody works in a silo at Website Closers.
UK & European Market
The UK and European M&A Market is huge, worth hundreds of billions of dollars – especially for eCommerce and Software Companies. We already represent many companies out of Europe … so many so … that we want a team of Deal Closers with boots on ground in every country in Europe to grow this piece of our business. We are starting with the UK but will be expanding soon to some of the highest growth tech hubs in Europe, like Germany, Italy and Spain. Over time, all countries will have multiple Website Closers brokers closing deals on a regular basis.
With the growth of Amazon and the sheer volume of retail shifting to eCommerce and high growth tech companies to automate and reduce the cost of labour, nobody anywhere in the world is positioned better than our firm to take control of cross border transactions in the digital space between Europe and the Americas. Our goal is to have brokers in both continents representing sellers in their respective countries while broadening the buyer pool of both local and international buyers.
Becoming a Website Closers Franchisee
We are not like many other brokerages that try to bring on as many brokers as possible using the 90/10 rule where 90% of the brokerage fails and 10% does well. Quite the opposite – we have a 100/0 rule – where everybody is vetted properly up front, trained and certified and provided high quality leads to help ensure success. And when issues happen during a deal – and they always do – our firm supports our brokers by jumping in and help to ensure that deals close instead of fail.
However, there is no special recipe for a successful Franchisee - they can come from a variety of backgrounds including banking, accounting, law, sales, business owners, and more. You can operate the business from a home office, which means that once you've completed your eLearning sessions with us, your setup costs are very low. If you love the idea of meeting exciting business owners every day and helping create wealth for both you and your clients, then the Website Closers Franchise might be the perfect vehicle for your passion.

Why Join Website Closers?
WEBSITE CLOSERS UNIVERSITY
This is the core of our firm —it includes a 3 week training program that takes place online and includes ongoing continued education, webinars … and eventually… annual masterminds and regional training programs.
ADVISORY COUNCIL
This is a go-to team of Website Closers experts. The Advisory Committee is dedicated to troubleshooting issues within a deal, managing client engagement, populating calls as needed, and so much more. The purpose of the Advisory Committee is to ensure that no franchisee ever feels alone and has support at every level from headquarters. Every franchisee within the Website Closers network has access to the Advisory Council and its guidance.
Lead Generation
Our firm specializes in lead generation, digital marketing and building relationships with groups that cater to and support our clients, which results in a very large network of leads and referrals for our brokers. We are unique as a franchise operation in that we provide all of our leads to our franchisees (also known as 'brokers', whether they are based in the USA, UK or Europe). We do this without asking for a marketing contribution from our franchisees. This means that our franchisees do not need to worry about the time or expense normally associated with one of the most important aspects of being a business broker: lead creation and development. Our franchisees also typically invest and get involved in local networking events and shows to further develop their contact base of businesses.
ADMINISTRATIVE SUPPORT
We provide a variety of support services to our franchisees. Our admin team will handle all NDAs, the development of all offering memorandums and marketing collateral and document prep needed to successfully operate their franchise.
SCALE TRAINING
We will train our brokers on proven methods to becoming better deal intermediaries—how to be real closers. This will organically cause scale. But in addition, we will also train our franchisees on smartly growing their local franchise locations by hiring talented Associate Brokers to build their local presence. Gone are the days of just hiring anybody off the street to see if they can maybe close a business. With Website Closers, all brokers must be certified and go through our rigorous training—and continued training.
Building an Asset
Once you build your franchise and team, you have then succeeded in building an asset. That asset can be sold one day – something that a lone broker, or a broker working for another firm likely cannot do. We work with you, and incentivize you to build this asset because if you and your team grow – so do we.
Do you have what it takes to become a closer?
If you think you do, to start the conversation, request more information below and we will get started. We're incredibly keen to get the UK and parts of Europe up and running as soon as possible. We offer a huge opportunity for the right franchisees, and together the possibilities are limitless. Just ask our US franchisees themselves!