A BforB franchise gives you two things: firstly, the satisfaction of knowing that you are helping the business community in your local area, and secondly the personal satisfaction at gaining a return on your investment as fast as possible.
A BforB franchise gives you two things: firstly, the satisfaction of knowing that you are helping the business community in your local area, and secondly the personal satisfaction at gaining a return on your investment as fast as possible. Read Less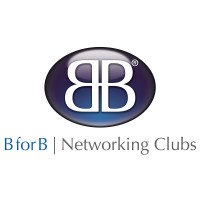 Embrace a more rewarding New Business Opportunity –
join the UK's most ambitious Business Networking Company
If you are someone who loves leading and nurturing people, has a real zest for success, likes the idea of earning a substantial income whilst helping your local business community and the UK economy, we'd love to hear from you.

What is it?
Business for Breakfast (or BforB for short) is the UK's most ambitious and forward thinking Business Networking company.
We're passionate about helping SMEs right across the UK and Internationally to do better business, achieve more significant growth, as well as develop new skills. All by being active members of our progressive Networking clubs.
We're looking for ambitious, positive business people to join us in what promises to be a really exciting growth period in Business for Breakfast's 20 year history.
Exceptional Opportunities
We have a range of exceptional opportunities for you to consider, depending on your ambition and your budget. We're looking for enthusiastic business people for:
UK Regional Master Licensees – leading the development of a large BforB business in 1 of the 12 Regions of the UK, with up to 25 Franchisees working for you. The potential is truly mouth-watering, with a very substantial income achievable in return for your excellent leadership and hard work.
UK County Licensees – responsible for building up a significant BforB business in 1 of the 100+ Counties in the UK, with up to 10 Franchisees working for you. A fantastic opportunity to develop an exciting business, with strong revenue potential.
UK Franchisees – building a successful BforB business in 1 franchise area, with either 5 or 10 thriving Clubs working for you.
International Master Licensees – taking on the BforB license for a whole Country (or a State within a large Country, e.g. USA, India), with exceptional business potential. Buying an International Master Licence brings you the opportunity to recruit an unlimited number of Licensees or Franchisees into your team, whatever is right for your Country (or State).
Here's what you'll love about becoming a BforB Master Licensee or Franchisee
Enjoy building and running your own franchise business, with bags of potential
Relax with a safer investment than starting your own business by yourself, because you'll have the full support of the BforB team every step of the way to make sure you succeed.
Benefit from us providing you with all you need to make your BforB franchise thrive – including market leading training, ongoing development and mentoring, exceptional Marketing programmes, continuous innovation, and more.
Love a fully flexible working life, able to work from home, with hours to suit you.
Relish working with amazing people, all as passionate about Business Networking and growing your franchise as you are – the BforB Central Team, the leaders of the Franchises and Clubs that you recruit, and the members of those Clubs who are the lifeblood of your BforB business.
Enjoy the huge demand
Since we were founded in 2001 by serial Networker Mel Fisher, BforB's Networking clubs have helped thousands of SMEs to generate Tens Of Millions £s in new business.
All through the power of the positive culture Networking that BforB uniquely creates, delivering better results for its Members.
There is still huge demand in the UK and Internationally for progressive Networking clubs that have a proven track record of generating significant new business for its Members. Whether that's through Face to Face meetings, or with a mixture of Face to Face and Online given the Coronavirus times we're currently living in.
Interested?
Here's the sort of great people we're looking for. Have a look to see if you fit the bill:
Leadership – high standards of personal behaviour
Proactivity – hugely enthusiastic & a positive attitude
Initiative – really drive things forward every day
Accountability – ownership of everything you do
Results – excellent commercial focus
Open minded – embrace new ideas and change
Communication – strong communicator at all times
Influencing – always take people with you positively
If you think you can pop a tick by each of these, get in touch with the BforB Team to find out more;
It could be the start of an amazing new career journey for you.
We already have successful Master Licensees and Franchisees in the UK, Czech Republic, Australia, Spain, Slovakia, Ghana, with more coming on board all the time.
Will you be next?