Find out more about becoming a Market Centre Operating Principal and be part of the Global Brand that creates successful Estate Agency business owners. We are keen to talk to individuals that aspire to run their own Market Centre and be part of the Keller Williams growth across the UK, driving a... Read More
Find out more about becoming a Market Centre Operating Principal and be part of the Global Brand that creates successful Estate Agency business owners. We are keen to talk to individuals that aspire to run their own Market Centre and be part of the Keller Williams growth across the UK, driving a change in our industry and empowering individuals to build their own businesses and deliver incredible customer service. Read Less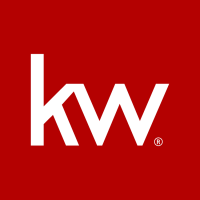 Find out more about becoming a
Market Centre Operating Principal

and be part of the Global Brand that creates successful Estate Agency business owners

We are keen to talk to individuals that aspire to run their own Market Centre and be part of the Keller Williams growth across the UK, driving a change in our industry and empowering individuals to build their own businesses and deliver incredible customer service.
What is

an Operating Principal?

An Operating Principle is the business owner and the individual to whom a KW Market Centre operating licence is granted. The OP is the driving force behind attracting and inspiring their Market Centre leadership team and delivering first class support for Agents starting and building their businesses, in line with the KW models
Building
Better Futures
The OP will be actively involved with the Market Centre on a full-time basis until it has reached at least 50 Agents, at this point the OP may hand over the day-to day management of the Centre to their leadership team. Most OPs at that point are looking towards their second Market Centre.
A
Great

Operating Principal…
Will genuinely care about people and like helping them
Have a good understanding of the property industry
Be an inspirational leader, able to attract and retain talent
Have strong leadership, management and financial skills
The
Opportunity
The KW model is high volume low margin, this means that each Agent individually contributes relatively little, but with a significant Agent count (50+), a Market Centre will become a very profitable business opportunity.
The key is to ensure the Agents have a great value proposition, some of this will be provided by the systems and tools that are provided as part of the Market Centre package, but the majority of it will be provided by the leadership team itself.
If you think you have what it takes to be an inspirational leader, the opportunities are almost endless.