Join this well-established pest control franchise and enjoy the benefits and freedom of a mobile service business.
Join this well-established pest control franchise and enjoy the benefits and freedom of a mobile service business. Read Less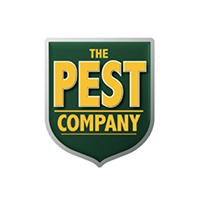 Run Your Own Lucrative Pest Control Business
Franchise opportunities now available from The Pest Company
If a van-based service is the type of business that appeals to you and if you want a business that operates in a substantial market with growing demand, then you must consider The Pest Company.
The Pest Company is well-established pest control service, with a service range that deals with pest infestation problems for homeowners and businesses — restaurants, hotels, housing associations, factories, schools and many more. We're fully accredited and offer an environmentally friendly service on a one-off job or planned maintenance basis. Backed by comprehensive support, The Pest Company franchise could be your route to successful self-employment.
Franchise opportunities now available from The Pest Company
We're a family owned business with a passion for professionalism and great service. We have over 20 years experience in pest control and are successfully taking advantage of the huge demand for effective pest control services. The market is buoyant and demand is destined to continue growing – fast food, stricter hygiene standards, and climate change are all contributing factors. The service offers convenience, highly effective treatment plans and great value for money.
What a The Pest Company franchise offers
The Pest Company is an excellent opportunity for those seeking the freedom that a mobile service business offers. Easily run from home and using a fully equipped and professionally liveried van, The Pest Company offers a service that impresses customers with its skill, effectiveness and standard of customer care. We've built a strong position in London and the South-East and now we're set to expand to other parts of the UK.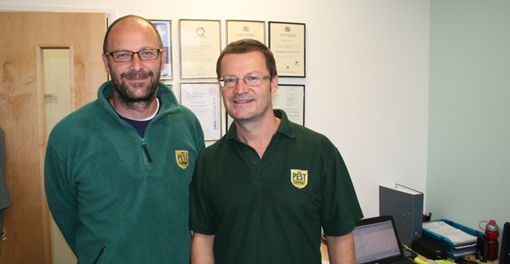 The Pest Company franchise owners have:
Excellent earning potential – Depending on personal endeavor and ambition, a single van franchise has the potential to achieve an annual turnover of £120,000. And, the business will have genuine equity value.
A large exclusive territory – A dedicated and protected area, providing a potential customer base comprising tens of thousands of domestic, commercial and industrial premises.
Full technical training – We give you full technical training before you start trading. You'll be given tuition in conjunction with the British Pest Control Association and gain a Level 2 certificate. And we'll teach you all about customer service, marketing and business administration.
A service guarantee that wins business – Our service guarantee is unique and demonstrates the confidence we have in our capabilities. It wins customers.
On-going support – Our franchise support system provides franchise owners with pre-made and pre-screened appointments with customers in their territory. This is supplemented with a centrally managed web site, digital marketing campaigns and the supply of professional marketing materials.
Repeat business – The opportunity to build a portfolio of planned maintenance contracts, offering secure regular income.
Expansion opportunities – Those with the ambition to grow can include timber treatment in their service and acquire additional territories to build a multi-van operation.
Existing business - Those seeking a business in London and the South East have the opportunity to acquire a territory with an existing customer base.
Trained to perfection
We invest substantial resources into ensuring that every franchise owner is thoroughly trained. In conjunction with The British Pest Control Association, this will focus on the pest control techniques we have developed to ensure that they are capable of consistently achieving a 'gold standard' service. How to effectively market the service to local customers, work scheduling and financial administration is also covered.
Investment required
The Pest Company franchise is available for an initial franchise fee of £16,295 plus vat. This provide territory rights, training, launch marketing, tools and initial stock.
Want to find out more?
Whether you are looking to try something new, fancy a career change or just want to take control of your life by becoming your own boss, The Pest Company's proven business model and excellent support structure could help you on your way.