An Award-Winning Estate Agency Franchise
Wignalls Estate Agents was founded in 2015 by Paul and Sarah Wignall. They quickly established themselves as leaders in the market by offering a seamless buying, renting and selling experience. They have won the British Property Awards three years in a row and were also named in the Best Estate Agent Guide in 2018. Wignalls has developed a hybrid model with local expertise at a reduced cost to the client.
They convert 75% of all valuation appointments to an instruction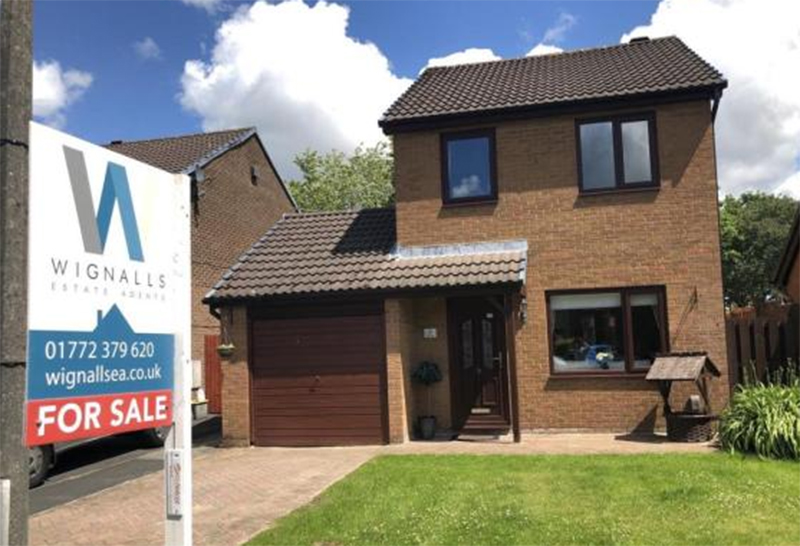 The Opportunity
Wignalls offer clients a cost-effective way to sell or rent their property whilst still providing excellent customer service and a personal touch. They have developed a system that is well received by their clients due to its combination of reduced costs and hands on local personal service. Using the tried and tested marketing techniques that Wignalls have developed over time, your portfolio of both sales and rental properties will quickly grow.
Throughout the life of your franchise you will receive training and support. Wignalls aim is to get you set up in your area as quickly as possible.
What You Get
Initial one-week training course at Wignalls HQ
Further training in your area
Initial marketing & stationery materials package
Immediate brand recognition
Ongoing marketing and operational support
Estate Agency software package
Franchise Operations Manual
Ongoing training and support
Weekly contact with Franchisor
Referral fees from a conveyancing panel
Comprehensive social media training
Access to agreed rates and income from independent mortgage and insurance company
"We can recommend Wignalls Estates Agents without reservation, always having provided us with professional, genuine and enthusiastic services, with both their Sales and Lettings Departments. Having used their services for several years now, we feel that we can recommend Wignalls based on our own tried and tested experiences, having made our dealings with them both successful and importantly, stress free. Taking this opportunity to thank all the Team at Wignalls once more".
"Wignalls Estate Agents are the best! They have established an amazing family business and provide a fun loving atmosphere at the office which we were fortunate to be a part of during our training. Paul's experience and knowledge is absolutely brilliant and we are so proud to be showing this off on his behalf as a new franchisee in London.

Paul and Sarah took great care of us during our one week training and they are still guiding us every step of the way. They made us feel very comfortable and welcomed us with open arms. Their training schedule was very interactive and provided us with all the essentials we will need to start up. They made us into more confident individuals and we are really excited for this new venture!".

Franchisees Atish and Prescilla in London
The Cost
The full cost of the Wignalls Estate Agents Franchise fee is £25,000. There is government led funding available up to 100% of the cost.
Next Steps
If you think that a Wignalls Estate Agents franchise would be perfect for you, fill in the form and we will be in touch with more information shortly.