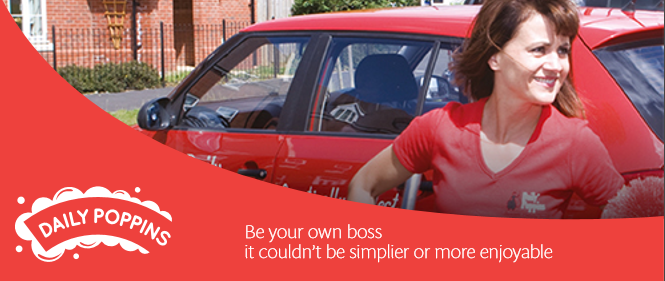 Daily Poppins provides franchisees with an excellent franchise package that will help franchisees launch and build a successful business! Join the rapidly growing domestic cleaning market, and capitalise on the earning potential!
Welcome to the Daily Poppins franchise!
Thank you for looking at Daily Poppins, the franchise with a very distinctive 'stand out from the crowd' brand name, which captures peoples attention and therefore many doors!
Whether you are unemployed, currently self-employed, have recently been made redundant, or if you just want to be in control of your own future, Daily Poppins represents a fantastic opportunity for a low risk, highly profitable business in an ever-growing market!
There has never been a better time to invest in our franchise- with the wide range of support and services we provide, together with a proven and effective business model, we will give you the opportunity to develop a successful and enjoyable business.
Our Marketplace
From its humble beginnings in Reading in the 1990's, Daily Poppins Reading blossomed into a territory turning over the equivalent of £1 million.
Since then, the company has evolved into a major franchisor in the cleaning sector, operating within a £3 billion UK market, which continues to grow year on year. But despite our excellent growth and astonishing success cleaning over 25,000 homes per week, we still only help less than 0.1% of UK households - there truly are more and more households to be cleaned.
Our Business Model
If you are considering building your own successful business, the beauty of the Daily Poppins business model is that it is truly a management franchise of simplicity.
We have established a complete business system, combining excellent service and the most comprehensive supporting infrastructure.
We have established a complete business system, combining excellent service and the most comprehensive supporting infrastructure.
The model itself is based on managing teams of cleaners, delivering the "Daily Poppins Experience" so that when your customers' cleaning requirements are met, they will come back again and again recommending both their friends and family to you.
Peace of Mind and Confidence
We aim to make your first step into building a successful business as easy as possible. While many franchises offer a few training days at the outset, Daily Poppins gives you a fully structured mentoring programme.
Starting with field training with an existing franchisee, you will learn the systems of cleaning, estimating, managing the routines, journey planning and so on. With this knowledge, you will be invited to head office for a comprehensive operations and marketing training course.
From then, to help you along your way, there will be weekly face to face meetings through Facetime/Skype on your iPad. These meetings are designed to be coaching sessions to help develop and grow your confidence until gradually you business progresses and you no longer need our coaching!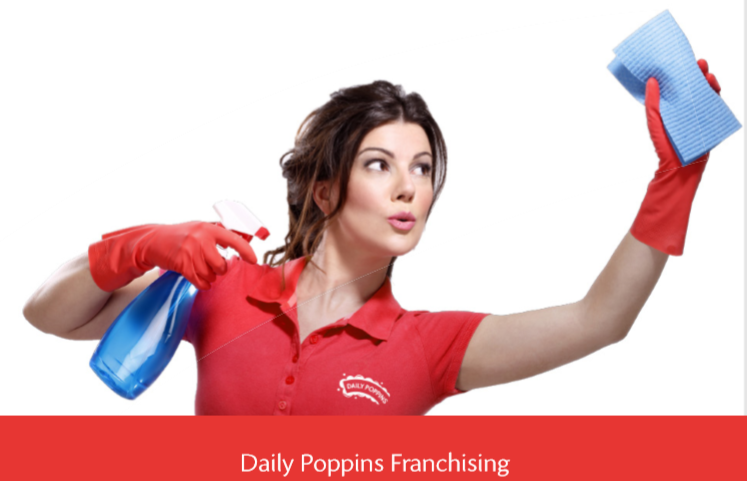 What is included in the standard franchise package?
An iPad with bespoke software.
Cloud based management diary system.
DVD for training staff and ensuring they clean the Daily Poppins way.
Significant discount on a range of products.
Personalised webpage.
In car tracker for your first car.
30,000 flyers for local distribution.
Online portal for design and promotional material.
Employment law advice.
24/7 support through Daily Poppins intranet.
First year subscription for payroll software.
Car livery for first car.
Specialist software for mapping customers.
ePDQ.
All stationary including advice notes, letterheads, contracts etc.
Business listings on Google.
Fully branded uniforms for you first team.
Branded cleaning and eco products.
All equipment required for the first team.
Your territory will come with 50,000 qualified homes that can afford the Daily Poppins services!
We believe in giving our franchisees the most comprehensive support available by truly taking a partnership approach in order to achieve business success.
Daily Poppins Franchise Cost and Returns
The Cost
The size of your territory very much depends upon your financial position and personal circumstances. The minimum capital required to be considered as a franchisee is £7,000. This enables you to acquire a standard territory which costs £15,995.
We can help fund your franchise! Up to £25,000 unsecured at just 6% PA!
Guaranteed Bank Funding
No enough capital? Do not worry! We can arrange for you to get up to 80% funding, assuming you do not have bad credit rating. We have agreements in place with major banks to lend based on our existing franchisees' business performance. At Daily Poppins, we have made it as easy as possible to fund you entry into self employment.
The Returns
Unlike many franchises that exaggerate potential returns, Daily Poppins give you a fully transparent detailed budget based on our existing franchisees' performance.
As in all businesses, the returns are based on your own ability to develop your operation. However from our budget in the franchise information memorandum, which would be given to you at the initial meeting, franchisees can return the following:
If you would like to learn more about a Daily Poppins franchise, please submit an enquiry form below!