The Deluxe Window Cleaning franchise is based in Derby and was established in 2005. The business focuses heavily on Domestic Window Cleaning and associated services such as Conservatory and Gutter cleaning. This strategy enables us to maximise our income potential and cash flow and is the exact... Read More
The Deluxe Window Cleaning franchise is based in Derby and was established in 2005. The business focuses heavily on Domestic Window Cleaning and associated services such as Conservatory and Gutter cleaning. This strategy enables us to maximise our income potential and cash flow and is the exact same model that all franchisees will replicate to build a highly profitable business. We pride ourselves in using modern equipment whilst also incorporating traditional methods. Read Less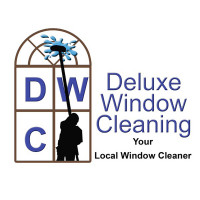 The Deluxe domestic window cleaning franchise is an excellent opportunity for individuals or existing businesses looking to build a very profitable business within their local area offering Domestic Window Cleaning and associated services.
Business Overview
The business focus is heavily on Domestic Window Cleaning and associated services such as Conservatory Cleaning and Gutters.
This strategy enables them to maximise their income potential and cash flow and is the exact same model that all franchisees will follow to build a high profit business.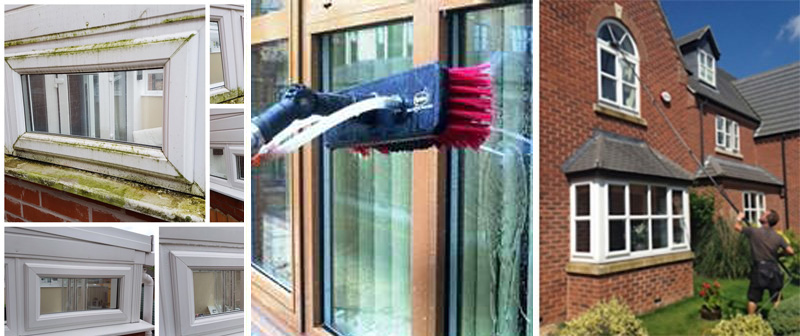 The Opportunity
As our business expands and the demand for our service continues to grow we are now looking to expand our existing operations through new strategic franchise partnerships. Using our proven business formula the right person or business will have the potential to build a profitable Deluxe Domestic Window Cleaning business in their local area.
Key Benefits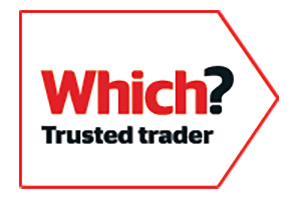 Credibility and use of the Deluxe Window Cleaning brand and proven business formula
Focus on Domestic Window Cleaning to maximise earning potential and cash flow.
High income potential
Exclusive territory
No previous experience required – full training given in all aspects of the business
Complete start up package including equipment, training, sales and marketing deliverables and a central and local website
Assistance with raising finance
Low start up and running costs

Shortcut to Success
With a franchise, you will be following a proven system that creates growth and profits, which are both uncapped and highly rewarding. Franchising is essentially a business in a box, with training, security and full support from a knowledgeable franchisor.
Proven Business
At Deluxe Window Cleaning we have a proven business formula that will form the basis on which your franchise operates. When you buy a franchise you buy a system. We have already-established systems in place that you will follow, these systems are designed to improve overall productivity and increase sales. We will teach you how to identify your target markets, generate leads using our proven techniques, convert them into paying clients and maximise your profits all from day one.
The Territory
You will be provided with an exclusive territory giving you the opportunity to build a sizable business over the coming years and maximise your full potential. Only you will be able to operate and market within your chosen territory.
Earning Potential
We have listed below the potential earning figures we would expect you to achieve in the first three years. These figures are very conservative and we would expect that with hard work and ambition they could be greatly exceeded. We will provide you with a full breakdown of the figures at your franchise meeting.
| | |
| --- | --- |
| Year 1 | £29,309* |
| Year 2 | £48,306* |
| Year 3 | £53,387* |
*These figures are potential earning figures. No guarantee of actual earnings can be given.
To help make the process as quick and easy as possible we have partnered with Transmit Start-Ups. Start Up Loans is a government backed scheme, providing repayable loans and mentoring to individuals in the UK with a viable business idea but no access to finance. Transmit Start-Ups will help you through the application process, including advice on creating a business plan and cashflow forecast. There are no fees charged for obtaining a Start Up Loan or any of the services associated with it.
Training & Support
Starting a new business always carries a risk – new businesses are vulnerable. The degrees of vulnerability vary depending on knowledge, skill, financial resources and relevant abilities
Many who start up their own business lack some or all of these qualities. Many fail because they cannot learn quickly enough and the money runs out. With a franchise this risk is reduced – because you are buying the experience and expertise of the franchisor. This will help you to avoid making the same mistakes that they have made during their trading life.
At Deluxe Window Cleaning we are committed to providing an excellent service to all our customers. With this in mind our principle from day one has been to achieve exceptionally high standards with a professional approach. This is something we will pass on to every franchisee!
Initial training
The training program has been designed to ensure that you run your business efficiently. Your initial training will take place over five days and includes:
Overview and the market place
Setting up and running your business
Sales and marketing
General administration and reporting
On-going training and support
Once you have had your initial training it doesn't stop there. On-going bespoke training is available to you if you want more advanced training or just some refresher training to go over anything again.
We feel that our training, support and backup are key features of our franchise offering.
Deluxe Window Cleaning also provide comprehensive telephone and e-mail support. This ensures you are never left on your own and support is available whenever you need it.
Who are we looking for to join us at Deluxe Window Cleaning?
If you are service minded, enjoy dealing with a broad range of people and have good communication skills then you could be just who we are looking for.
You must be keen to develop personally and professionally and be a hard working individual with the drive and determination to succeed.
We want to work with people who believe in excellent service and want to deliver this to their customers.
The key skills we are looking for are:
Keen to run your own business
Good with people
Good computer skills
Able to work hard for yourself
Able to drive
Honest and reliable
Next Steps
If having read through our profile you believe you have the necessary skills and desire to become a Deluxe Window Cleaning franchisee then you are ready to take your application further.
The next steps are to answer any questions you may have regarding the franchise and then arrange for you to come and meet the team. Please fill in the brief form below to get in touch.