Pink Spaghetti is a home based, flexible business. If you have had a strong career but are now looking for something more flexible, are efficient and self motivated, love a challenge, a deadline and a list, then you could be right to start and build your own business carrying out a huge range of... Read More
Pink Spaghetti is a home based, flexible business. If you have had a strong career but are now looking for something more flexible, are efficient and self motivated, love a challenge, a deadline and a list, then you could be right to start and build your own business carrying out a huge range of tasks for our small business customers. We offer full training and award winning support. Read Less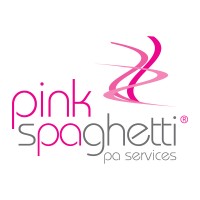 Do you dream of owning a successful business?
Would you like your career to flex with family life?
Is the prospect of starting a business on your own daunting?
Do you feel undervalued in your corporate role?
Perhaps you put your career on hold to raise your family and now's the time for a new challenge, to achieve something for yourself – on your own terms.
Take back control of your life and career A Pink Spaghetti franchise is a flexible and rewarding business opportunity. It's a chance to start and grow a business that belongs to you. It has the potential to fulfil your career aspirations, however ambitious they may be, and adapt to a busy lifestyle. You can use your existing skills and experience and still be able to spend quality time with your family. It's time to stop feeling torn between work and family life. Our business in a box franchise has incredible advantages.
Start your own business based on a proven business model and an established brand with a strong reputation in the PA Services marketplace.
Continuous training and guidance from our central franchising team, as well as the support of our growing UK franchisee network. You'll always be learning and never on your own.
Who are our customers, and what is the potential market for our services?
In 2020, there were 5.7 million private sector businesses in the UK – this figure shows an increase of 63% since the year 2000. The proportion of businesses with employees has fallen since 2000 from around a third, to around a quarter. This is our target market – it's a big sector, and it's clearly growing. Interestingly, many of our customers are female business owners who, while they are experts at multi-tasking in their own right, know when to say enough's enough. From beauty spas to day nurseries, from business coaches to photographers, our clients have built their businesses from scratch and recognise that they either don't have the time, inclination or expertise for many tasks - and delegation is the perfect solution.
We use expressions like 'pick up and put down PAs', 'your 25th hour' and 'use us when you need us' when promoting Pink Spaghetti, and for many clients that's exactly how it works! We may receive a call from a client needing help with a specific one-off task, or a call requesting ongoing help with regular tasks – allowing them to relax, safe in the knowledge that there's one less thing on their plate. Some clients rely on our office administration experience, others love our social media knowledge and skills. Researching tasks are a constant request. If you think variety is the spice of life… then you'll love Pink Spaghetti!
We charge between £25 and £30 per hour for most tasks, depending on the complexity and expertise required, and also offer some package prices for regular services which are proving very popular with customers. We're very open about our pricing, and you can find all the details on our website.
How much can I earn with Pink Spaghetti?
Earnings vary depending on the number of hours each franchisee puts in, but on average, in their second year Pink Spaghetti franchisees turn over between £1,800 and £3000 a month. To get into our monthly top 10 your turnover would be between £2,300 and £3,000, a monthly turnover of £6,500 would get you into our top 3. Our top franchises turnover between £7,000 and £11,000 a month. These figures are from 2019, and we're pleased to say they are gradually increasing. The higher earning franchises employ staff, and we encourage and help with this to enable growth. Most new franchisees will employ, with our support, in their second year, some achieve this earlier. You'll have extra networking costs in your first year, but you can expect net profits of around 70% from year 2.
Who makes the ideal Pink Spaghetti franchisee?
We are looking for people who have the drive and determination to run and grow their own business, rather than any particular qualifications or experience. There are many careers that are a great starting point for running a virtual PA business – our current franchisees come from a wide range of professional, senior corporate and middle management backgrounds. They include qualified consultants, IT, marketing, and legal professionals, public sector employees, as well as PAs and self-employed Virtual Assistants who saw a Pink Spaghetti franchise as a way to set up and run a bigger business than they could have done alone.
What you get
We believe our franchise package offers exceptional value for money. Here is what is included within the franchise fee:
Initial benefits
Your own page on the Pink Spaghetti website.
Business social media, Google and Bing pages set up for you.
A dedicated Pink Spaghetti phone number which diverts to your home phone.
Your own Pink Spaghetti email address, as well as addresses for your team members when applicable.
Business cards, leaflets, magnetic car signs, plus an initial press release to promote your launch and plenty of text for social media posts and newsletters.
5 days comprehensive initial training at head office and much more.
Ongoing benefits
A large exclusive territory.
The use of the highly regarded Pink Spaghetti name and our Trademarked logo.
Our ongoing investment in search engine optimisation to make sure your website page gets found in searches.
Ongoing monthly marketing material for you to promote your business, including wording for newsletters, social media posts, videos, images and memes.
Help with business planning and all aspects of running your small business.
Help with bookkeeping and finance.
Access to our franchisee Facebook group for advice, assistance, information, support, and a place to celebrate success and vent your frustrations among friends.
Access to the Pink Spaghetti 'hub' – our intranet, which includes our 300-page training manual, training videos, information, ongoing updates and monthly marketing materials.
Entry to the Pink Spaghetti annual conference.
Personal and unlimited support from our dedicated Central Support Team.
A team of dedicated people keeping you informed about technological and regulatory changes which affect you as a small business owner.
An ongoing programme of webinars for continued professional development.