A fresh, innovative and comprehensive learning resources and management training franchise.
A fresh, innovative and comprehensive learning resources and management training franchise. Read Less
About
An Ultimate Learning Resources (ULR) franchise offers a unique opportunity to springboard into your own training company. It enables you to offer and deliver both accredited and non-accredited workforce and management training by utilising our extensive suite of resources including our bespoke e-learning platform. In addition, you will be ideally positioned to sell ULR's 'ready to go' training resources to training providers creating another lucrative income stream.
Founded in September 2012, Ultimate Learning Resources (ULR) was formed on the back of a highly successful training consultancy (formed in 2007) to develop an extensive suite of learning resources for accredited and non-accredited qualifications.
What we do
Ultimate Learning Resources (ULR), has a global reputation of producing high quality training programmes and learning materials for established training companies and organisations looking to deliver in-house training.
Our workplace and management training products have been designed, developed and used by our experienced facilitators in order to give the customer the best training tools and materials available.
Covering formal qualifications and bespoke training, every product has been designed with the facilitator in mind.
Using our own eLearning platform ULR also deliver leadership, management and coaching qualifications.
Why Choose Us?
High quality and wide range of products
Competitively priced
Unparalleled after sales support
Global reputation supplying to over 30 countries worldwide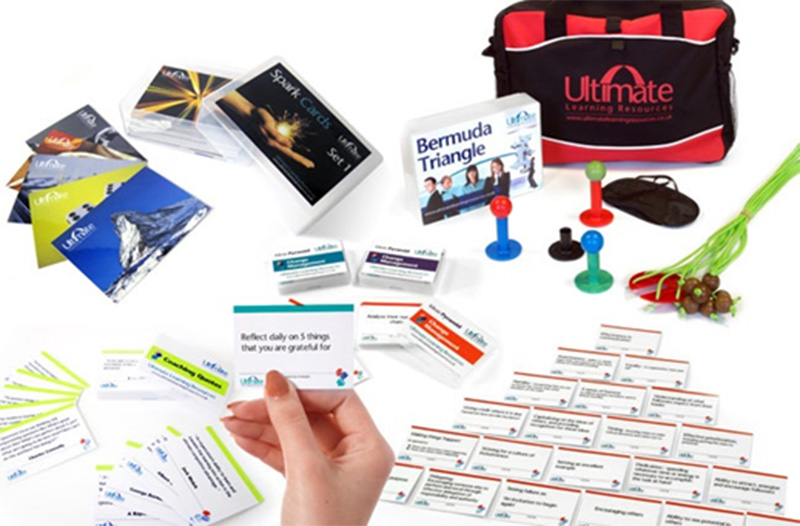 The Products
By joining the Ultimate Learning Resources team, you will be able to offer and deliver your own training having access to:
Over 190 Digital workbooks to support ILM qualifications
Management Apprenticeship resources
eLearning Platform with 120+ courses and on-line leadership and management qualifications
An extensive range of generic management resources
Experimental learning tools – a wide range of tabletop exercises
We offer
A recognisable and established brand
Standard administration practises
Expert training
Use of our website and a dedicated landing page and e-mail which is exclusive to the franchisee
Marketing material
Continued support and advice from head office
Our website averages around 80 hits/200 page views each day with data captured for marketing and follow up purposes. You will be given details of companies identified within your area for you to follow up enabling you to generate relationships, and sales, creating your own customer base.
The cost of the Ultimate Learning Resources franchise fee is £40,000 plus VAT. Funding is available for up to 60% of the cost.
The next steps
If you think you would be a perfect fit and would like to know more, then please fill in the form. We will be in-touch with you shortly to send you more information.
Would you like to start an Ultimate Learning Resources franchise?
To get in contact with Ultimate Learning Resources regarding their franchise opportunity, please complete the form below.