Aspray seek credible professionals who want it all. Franchise partners benefit from running a business with high returns and the huge sense of personal fulfilment which comes from helping people get their home or business back to normal after the worst happens. The franchise partners who... Read More
Aspray seek credible professionals who want it all. Franchise partners benefit from running a business with high returns and the huge sense of personal fulfilment which comes from helping people get their home or business back to normal after the worst happens. The franchise partners who joined Aspray in 2020, amidst the covid pandemic, have proven how resistant our model is in times of recession, with some producing turnover figures of almost double their first-year predictions. Read Less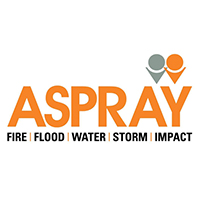 Aspray Franchise News, Information & Updates
Read the latest updates, news and information articles related to the Aspray Franchise opportunity.
If you suffer from imposter syndrome, should you even consider becoming an Aspray property-sector franchisee? Is life as a property loss assessor and repairs project manager really...
When we consider our Aspray professional property franchise opportunity, the words transferable skills often come to mind. Many of our franchisees do not leave school think...
The guardians of good financial conduct, the FCA, have recently made two high-profile speeches that have outlined the importance of diversity and inclusion (D&I) within the fin...