Join a cash flow positive business with strong revenues and a management team with unrivalled industry experience. All of your admin is done centrally for you, allowing you to focus on your clients and business development. Your expenses are also paid for the first six months of your franchise.... Read More
Join a cash flow positive business with strong revenues and a management team with unrivalled industry experience. All of your admin is done centrally for you, allowing you to focus on your clients and business development. Your expenses are also paid for the first six months of your franchise. 100% unsecured finance on the franchise fee! Read Less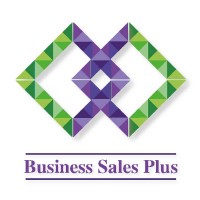 Work flexibly and earn a huge profit with the multi-award-winning Business Sales Plus Franchise.
With two franchise models to offer, no matter your ambition – there is a franchise solution for you.
If you are looking for a new opportunity where every day is new and rewarding, then Business Sales Plus should be your first port of call.
Our bespoke business model is based on 40 years of industry experience, our growing network of Local Business Experts are successfully selling businesses and companies every day and earning significant commission from each sale.
Let us introduce ourselves
Operating nationally with multiple offices in England, Scotland and Northern Ireland, Business Sales Plus are a uniquely different business broker. We are a multi-award-winning business and one of the fastest growing franchise networks in the UK.
From £0 cash to invest.
YOU are free to focus solely on building your business.
WE support you with all your admin and appointment generation.
The potential to earn 6 figures in your first year of business.
Even more key features of the business model:
Cashflow positive from day one
Continuous marketing and administrative support
Operate from home or office
Choose your own hours
Comprehensive initial training
High income potential
Quick growth potential

Our Franchise Models
With up to 100% finance available on the franchise fee, owning a Business Sales Plus Franchise couldn't be easier. We have two different models for you to choose from, depending on your budget and ambition:
Regional Franchise
As a Regional Franchisee you will be responsible for a specific region, operating your business in your own exclusive regional territory.
Franchise Fee: £30,000
Area Franchise
As an Area Franchisee you will be responsible for your own territory, operating exclusively in a specific area.
Franchise Fee: £12,500
You will receive:
An initial 5-year agreement, renewable at no extra cost
Training at our head office in West Yorkshire and on territory
An interactive website, CRM and e-mail
A low-cost business model
Initial marketing materials package
Initial stationery package
Head office admin support
Ongoing marketing and operational support
Franchise operations manual
Accommodation during initial training
Advertising on national websites
Appointment making support
Your role
As a Local Business Expert, you will be fully engaged in the sales process from valuation and listing through to negotiations and sale. One of the best things about joining us is that our telesales and marketing team find your leads for you, allowing you to be able to focus on running your business.
Our Franchisees will need to be:
Professional people
Great communicators
A successful sales background and/or relevant industry experience
Computer literate
Confident and customer focused
The next steps
Do you want a franchise opportunity with all of the marketing and appointment setting done by head office? Build your business from the comfort of your own home and create the lifestyle that you deserve with the Business Sales Plus Franchise.
A new career in business sales is waiting for you – fill in your details and we will send you more information immediately. We are an established franchise network and territories are running out fast so don't delay!