Turn your skills into a multi-million pound construction business and make a minimum of £100,000 - £200,000+ income.
Turn your skills into a multi-million pound construction business and make a minimum of £100,000 - £200,000+ income. Read Less
Are you interested in securing your own 6 or 7-figure figure construction contracts inside 90 days?
This is a rare opportunity for you to obtain a proven system to secure large Construction Contracts that you can't find anywhere else.
Did you know that some of the largest and most successful construction companies and developers operate like management companies? In other words some of the UKs best-known developers and Contractors secure projects and then split all the works to sub-contractors. This means there is a huge opportunity for small construction firms or tradespeople just like you to secure highly profitable and long-term contracts.
What do you want?
Are you looking for a unique opportunity that is not just a franchise, but provides you with a business matched to your own skills and experience?
Are you interested in running a business in an industry with enormous potential?
Would you like a business where your services are in huge demand?
Do you want to create a 7-figure business and high income for yourself?
Common Myths
Most tradespeople or small construction firms believe they cannot compete for large deals because they are not big enough or don't have enough money - wrong! At Construction Millionaire we show you how easy it is to secure large contracts:
WITHOUT a long trading history
WITHOUT a strong financial credit history
WITHOUT any experience of large construction contracts
WITHOUT any money in the bank
If you are a tradesperson either working for yourself or working for someone else and always dreamed of winning large contracts then what we're about to share could literally change your business or career, because the fact is if you are prepared to follow a tried and tested blueprint for success its a lot easier than you think to secure large contracts.
Discover How to Secure 6 and 7-figure Construction Deals
Construction Millionaire is the first national construction business opportunity tailored to your skills and experience. This is important, because being able to do something you can do puts you at a unique advantage rather than just hoping any business opportunity will work for you. We want you to love what you do and our job is to help you get paid handsomely for it.
We'll show you how to:
Position yourself correctly
Build a brand to compete with the big boys
Leverage your skills and experience with maximum effect
Maximise he use of your time to create maximum returns
Contact clients with little or no marketing budget
Target large developments in your local area or National projects
Set up your businesses correctly
Use simple techniques to be invited to price large projects
Send a Killer proposal that works
Use suppliers to fund your growth
Overcome some of the common problems such as trading history or lack of money and experience
Without question the primary reason you will be successful is your ability to provide a service at lower cost to your competitors which is a lot easier than you think. With lower overheads than your much larger competition you're able to make substantial profits for yourself.
How to Become a Construction Millionaire
Follow our simple 5 step process to winning larger deals
Raise your Profile - we build your brand and website for you
Identify Projects and Clients - the smart way to target clients
How to Reach out - we provide you with customised templates that work
Invitations to Price - how to be inundated with opportunities
A Killer Proposal - A bespoke template we provide you to increase your win chance
Who Are Your Clients?
Your potential clients will be operating in either residential or commercial new-build or refurbishment projects. From well-known developers and house builders to some of the largest main contractors who regularly sub-contract works to companies just like you. The vast majority of your clients heavily rely on sub-contractors so your main advantage will be offering your services which are in high demand. They are always looking for new sub-contractors!
We can help you target some of the biggest names in the industry…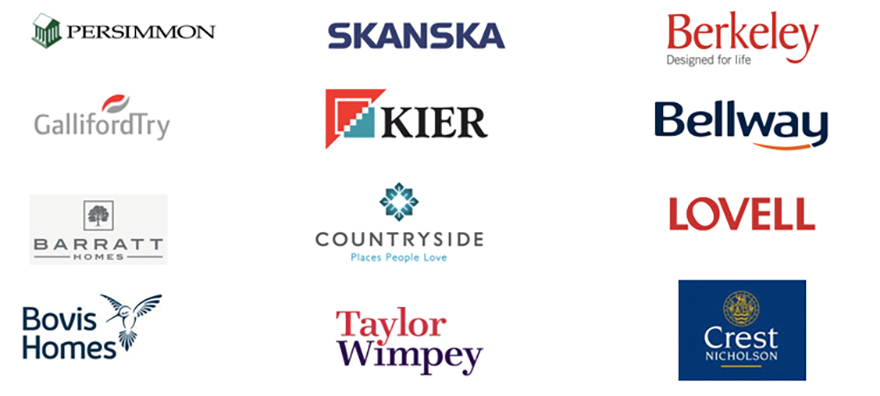 Some of our recent successes…
Plumbing Company bags £2.7m 24-month contract - expected profit = £550k
Contractor lands £180k 3-month contract - expected profit = £50,000
Mechanical Engineering firm lands £600k 12-month contract - expected profit = £120k
Why This Opportunity Should Not Be Missed!
If you are sick of:
Opportunities that don't focus on what you can do
or
Get rich quick schemes that waste your time and money
…then we want to hear from you.
The reality is you could be just one contract away from securing several years of work. We hold your hand until you get your first deal and that's a promise!
On top of that, we also provide one-to-one training and support so you can repeat this process time and time again.
Act now and take your next step toward being a Construction Millionaire.