Maplebrook Wills help plan for the future, with affordable wills and related services they help you take care of the ones you love.
Maplebrook Wills help plan for the future, with affordable wills and related services they help you take care of the ones you love. Read Less
Maplebrook Wills – The Future can be Written
Maplebrook Wills Limited is an established company with a rapidly growing client base. We help people distribute their assets according to their wishes by writing the perfect Will for their circumstances and preparing other legal documents like Lasting Powers of Attorney (LPAs). We also help them with related services such as funeral plans and trusts – working primarily on an income-generating referral model.
Maplebrook Wills was founded as a franchise business by Mike Pugh and he runs the company today – as well as his own hugely successful territory.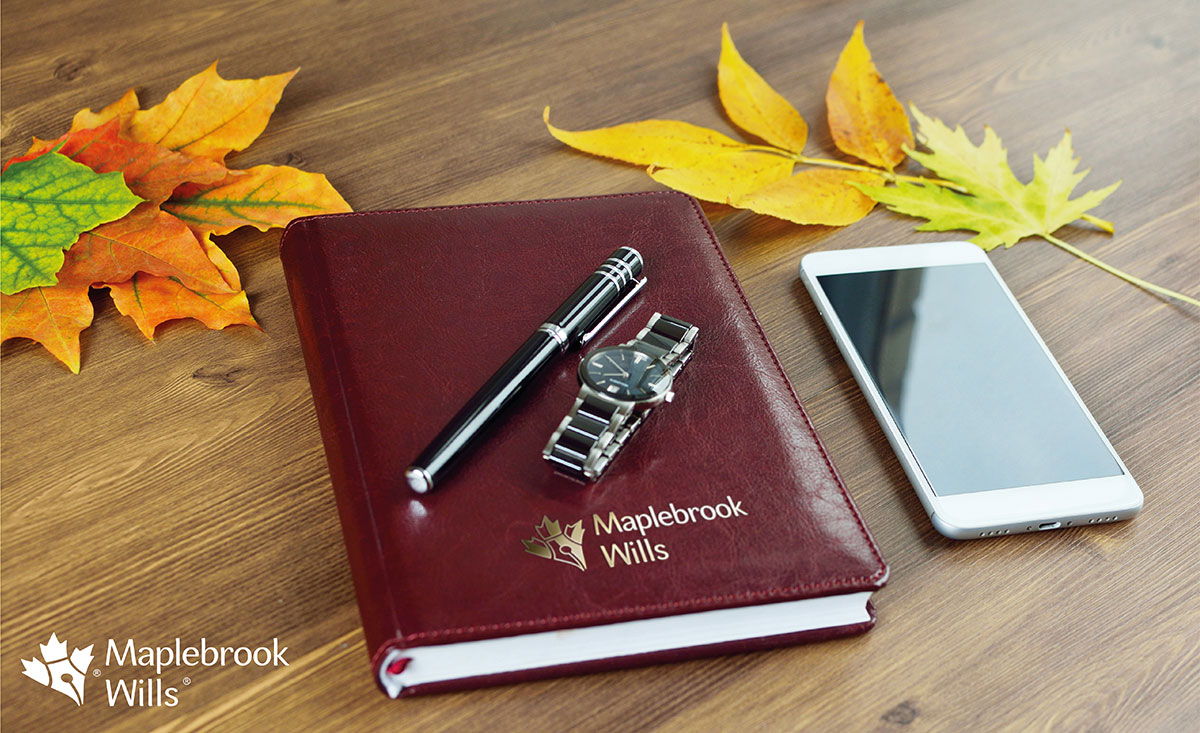 Features
Billion-pound fragmented industry
Over half of UK adults do not have a will, and only 1% gave an LPA
Bespoke software worth upwards of £500,000
Empowering a network of will writers to earn £100k+ per annum
A recession-proof industry…
Our franchise holders provide will writing services to the public. Will writing is a recession-proof industry in which it's surprisingly easy to develop a business bringing in six figures every year whilst also providing a vital service.
If you have a will, your money and assets will benefit the ones you love after your death. But nearly two-thirds of UK adults don't have one because nobody likes to think about their own death, even though it's sadly inevitable.
We can say with some confidence that there will always be people in the UK who need wills, so your market of potential customers will never be saturated.
Since we offer personal help and guidance, our wills start at £149. But writing a will is rarely the end of our business relationships with clients.
Because we're friendly and professional and provide our clients with useful information, we frequently identify other services they might need.
Those additional services include trusts, probate, LPAs and funeral plans. When you help provide these extras, directly or indirectly, you can boost your income by up to 40%.
It's no exaggeration to say that being a Maplebrook Wills franchisee provides you with the opportunity to generate a six-figure business.
Why Maplebrook Wills?
Access and training to the use Maplebrook Wills bespoke EDGE software platform, custom built for Maplebrook Franchisees.
Access to MAPLEBROOK, our online knowledge base, including a video library and other training and support content.
Support from the experts and team at our Head Office when you need it, including invoicing and admin functions.
Ongoing help and support from the Chief Trainer or Head of Legal who is always on hand to answer any technical question you need help with.
Fortnightly Kaizen meetings via ZOOM.
Weekly business mentoring from #3 UK Business Coach.
Exclusive territory of potential clients.
Access to our PR, brand & marketing experts, to support you with lead generation.
Individual landing page on the company website with leads coming directly to you.
Corporate branded merchandise starter pack, including business cards, stationery and attestation kit.
VOIP phone with a business number and answering system, giving you access to the Maplebrook Wills business network.
Site advice on operational start-up including office location.
Professional Indemnity Insurance (PI) worth £2 million.
AFA approved.
Royalty fees are 25% per month. (Lower fees that most, if not all other financial services networks).
What do our existing franchisees have to say?
Training & Mentoring
"The benefits of being part of Maplebrook Wills is the intimacy of the business as a family. I know that I can be in contact with my mentors, pick up the phone, contact them by email, and know that I'll get a response almost immediately. I have a business mentor, and I have a legal mentor, and that allows me to have the confidence that if I can't answer a client question immediately, that I have backup in the office to go and inquire and get the correct answers at the right time for my clients. The other bonus is that now I don't need to do any invoicing - it's all taken care of."
Income and costs
"The pivotal thing for me was making and generating of a fixed income quite quickly which, with Mike's tutelage and the Maplebrook brand and various things we've been taught, was achievable within the first two or three months. Once I'd started implementing the systems through Maplebrook Wills I found that growth of capital in terms of meeting new clients and building a business. The trajectory was extremely rapid."
"Having the franchise has really had a very positive impact on my life. It gives you complete control over every aspect of your business. As soon as we started putting forward the systems that Maplebrook operate, the business began to flood in. If you were going to buy into a franchise, I would very much suggest you join Maplebrook because you'll know what all your costs are in advance. Cost is probably one of the biggest worries that most people have in setting up a business, but with Maplebrook, it's very clear what you're expected to pay for but also what the company will pay for."
Always professional
"If someone's looking to purchase professional services, I think the most important things that you would look for would not only be the price, but the people that you're dealing with. The integrity and the technical ability of the advisor. And Maplebrook Wills has both of those in abundance."
"True success is the ability to go through your community in a respected fashion. You get to know all your clients and you're going to establish credibility. Maplebrook provides support, training, and ongoing assistance and mentoring that will help ensure not only the franchisee's success, but the ultimate end result is a good result into the community as well."
FAQ's
Will I be trained and how long will it take?
Unlike any other Professional Will Writing franchise, Maplebrook has a Doctor of Law as Head of Legal. You will receive the very best and most up to date Legal and Tax knowledge available. All broken down into easily understood, practical, and applicable knowledge.
The Initial week-long training course is held in Bristol. This week includes all technical training in writing wills, powers of attorney (LPA's), pre-paid funeral plans and an intro to Trust planning.
This week long course will also teach you how to use our bespoke software platform, the Edge, how it can help you run your business, aggregate leads and walk you through the sales process.
Exclusive Multiple Trust Training sessions run by Dr Paul Hutchinson, ensuring the latest in all matters Legal and Tax regarding Trust planning.
Dr Paul Hutchinson LLB (Hons), LLM (Wales), Ph.D, Grad.PLL, F.I.P.W., F.Inst.Pa. Paul is a Fellow of the Institute of Professional Willwriters, a fully Licensed Paralegal and a Fellow of the Institute of Paralegals. He sat on the panel of experts for the Legal Services Board, moderating Wills as part of the investigation into the regulation of Wills and estate administration. Paul is also an Affiliate member of STEP - The Society of Trust and Estate Practitioners whose members are widely regarded as the most qualified specialists in Wills and trusts.
Sales calls and meetings with your clients in your exclusive area led by the Top Will Writer UK (New Leaf) 2016 & 2017 Mike Pugh.
Business Training, support and mentoring weekly with Gary Keating(#3 Action Coach in the UK, Top 50 Action Coach Worldwide) and Jane Carvell (Action Coach Business Growth Specialist, Action Coach). They lead a weekly hour-long program covering every aspect of your business growth. "Just imagine what 50 hours of professional business coaching can do for you and your business!?! I know you will love this stuff. It's literally a massive game changer to your business. The results are out of all proportion to the effort."
The fortnightly Maplebrook Kaizen meeting enables you to speak with other franchisees in a town hall meeting that furthers best practice. Lead by Mike Pugh, this also includes the latest updates to the EDGE, Maplebrook's unique proprietary software platform that runs your business.
Monthly Trusts Talk w Dr Paul Hutchinson is a one-hour ZOOM meeting with Maplebrook franchisees to discuss the latest in Trust planning. This is another opportunity to get personal feedback on cases and best practice.
What are the costs?
£12,500 + VAT franchise fee.
Royalty fees are 25% per month.
Marketing fee of 2% monthly or £200, whichever is greater.
What experience do you need?
You don't need any formal qualifications – we train you in the art of will writing, running a business and building a client base.
You do need excellent written and verbal communication skills.
You do need life experience and the ability to build a rapport with a wide range of people.
The ability to multi-task, prioritise workload and manage a busy schedule are all essential to will writing. If you have a sense of humour, that'll help too!
Next Steps
Interested in building a successful business in the recession-proof industry of will writing, whilst providing a vital service to your local community?
Get in touch to find out if your preferred area is available.