An exciting, creative business offering excellent earning potential for driven individuals regardless of their background, within a proven business model.
An exciting, creative business offering excellent earning potential for driven individuals regardless of their background, within a proven business model. Read Less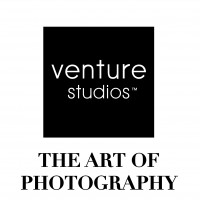 Join an exciting creative business which offers consumers a personal bespoke experience meaning happy customers and excellent earning potential!

Everything is pointing to a very bright future indeed for this unique photography business; and there's never been a better time to get involved. In fact, at the end of 2021 Venture had their busiest month since the lockdowns ended and it's showing no sign of slowing down.
Average customer spend has grown consistently year on year over the last 3 years
More than 1000 photo sessions have been booked at their studios over the next 4 weeks alone – a record, even for Venture!
A studio with a new franchisee at the helm has seen their figures jump from 8-9 shoots a week to a staggering 29 per week.
Average customer spends at that same studio have leapt from £300 to £800. Customers are willing to pay for the quality Venture offers!
If the pandemic has taught us anything, it is that the moments we spend with our loved ones are even more precious than before; we want to capture those moments forever. Mobile phone snaps are all very well, but customers are flocking to Venture Studios to celebrate being together again in style. All in all, 2022 is looking like the best time ever to consider opening your own Venture Studio!
Is it time you got involved?
Venture has operated its franchise model for the last 20 years, and has established itself as the premium market leader in the photography market. It is the only nationally recognised brand in its sector, making it truly distinct as a franchise concept. Our franchisees can be non-photographers as we have a proven formula of training and support for those joining the business.
The Venture Training and ongoing support:
Pre-opening support: Our studio opening process follows a prescribed step by step time line model, and new franchisees are supported in each area – which includes:
Site location and lease negotiation
Shop fit project
Studio Equipment
Team Recruitment
Pre-Opening Marketing
Studio Operation and Management

When you join the Venture family we provide you with a 6-8 week training period, designed to ensure that you understand, can implement and, ultimately, deliver each stage of the Venture model and customer experience. This covers:
Marketing
Customer acquisition
Diary management
The photographic experience and
The viewing stage.
There is a validation and sign off process for each stage of our training, ensuring that you are all set up for success in running your studio at an operational level.
Once completed, on-going support is delivered through a comprehensive quarterly business review, and regional meetings with fellow franchisees where best practice is shared, and new campaigns and initiatives are launched.

We also provide:
Photography training
On-going photographic development via photographic workshops 3 times a year
Job specific Sales Training ensuring that each person employed within the franchise has been trained on the Venture model in their relevant area of studio operations.
Earning potential
As a Venture Studios franchisee, you will have the opportunity to make a potential average annual turnover of £440,000.
The Venture model is designed to generate earnings for our franchisees of 10 -15% of turnover, in addition to a salary of approximately £25,000. In fact, our top performing studios generate sales over £700,000.
The start-up cost begins at around £70,000* (*site dependent) so the potential return on investment with Venture studios is exceptional. And you would only need 50% of this figure as liquid cash to be considered for the franchise as we have excellent relationships with all high street banks and also support to access the Start-Up Loan Scheme.
Are you an ideal Venture Studios franchisee?
Previous experience as a photographer or studio experience is not essential as our current network of franchisees is from a wide variety of professional backgrounds, but it's important that you have the ability, passion and determination needed to lead your business and your team from the front.
Regardless of your background, our application and approval process will make sure that anyone who becomes one of our franchisees possesses the qualities and skills that will give them every opportunity to succeed.
If the answer to all the below questions is 'yes' we want to talk to you!
Are you a customer focused individual?
Do you have a hands-on approach to marketing?
Are you a leader?
Do you have a basic grasp of financials
Are you someone with discipline

Find out if Venture Studios is right for you today; simply complete our response form here and we will be in touch.