PGH Beegone is the most unique pest control and live bee removal franchise on the market today, made up of not one, but two established brands: PGH Pest Control & Prevention and Beegone Live Bee Removal. It's also the only live bee removal franchise in the UK. The multi-award-winning core... Read More
PGH Beegone is the most unique pest control and live bee removal franchise on the market today, made up of not one, but two established brands: PGH Pest Control & Prevention and Beegone Live Bee Removal. It's also the only live bee removal franchise in the UK. The multi-award-winning core businesses were started 14 years ago by Peter Higgs, with support from the Prince's Trust. Read Less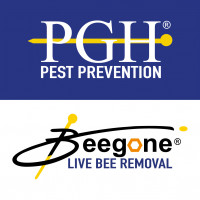 PGH Beegone Franchise News, Information & Updates
Read the latest updates, news and information articles related to the PGH Beegone Franchise opportunity.
PGH Beegone Franchising Limited, the unique pest control and live bee removal franchise, is off to an impressive start by recruiting its first franchisee within six weeks of launch...
As a result of lockdowns and reduced travel in 2020/2021, the UK's bee population has been given a fighting chance. Wildflowers on road verges have been left to grow and a reductio...
A pest control franchise like no other has officially been launched this week. The PGH Beegone Limited franchise comprises of two well-established brands PGH Pest Control &...