Mr Jeff is an innovative laundry franchise model that has expanded to over 40 countries with a network of over 1,200 franchisees, by making technology the core of the business. Mr Jeff offers a seamless 48-hour home pickup and delivery mobile app-based service. Customers are also drawn to its... Read More
Mr Jeff is an innovative laundry franchise model that has expanded to over 40 countries with a network of over 1,200 franchisees, by making technology the core of the business. Mr Jeff offers a seamless 48-hour home pickup and delivery mobile app-based service. Customers are also drawn to its subscription service that provides a recurring revenue platform. Read Less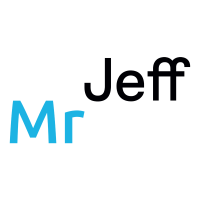 Mr Jeff Franchise Testimonials
Below is a selection of testimonials from people that operate the Mr Jeff Franchise or have used the Mr Jeff business services in the past.
Jeff is an extremely dynamic company that anticipates customer needs. One of our employees has worked at another global laundry company and expresses the positive differences she notices. I think that's important.
"I would recommend Mr Jeff without any hesitation. A young, modern and energetic company is a guarantee of success. I speak for myself and my experience. Whenever I need them, they are there unconditionally. Being backed by a company of this size is very comforting."
Definitely, Mr Jeff's business model is working. I have been a franchisee for over two years with four operating hubs and I can safely say so. We generate sales at a pace where this month will outperform the previous month.