You'll be in safe hands...
The story of Pestforce dates back to the early 1990's – the days of Depeche Mode and Palace losing the FA Cup Final – when founder Paul Wilkinson made a living as a Game Keeper at a well-established shoot. Paul was a keen shot and had always been interested in the outdoor life, including pest control, and turned one of his life's passions into a business.
In 2014 the business was then acquired by Paul and Sean under the forces group name, following their previous success and experience in the franchise industry. Since 2014 Paul and Sean have worked with the team and together they have set out a plan and road plan to achieve the overall business vision of making Pestforce the most successful and recognised name in Pest Control.
Paul and Sean's experience of franchise businesses and facility management meant that they were ideally placed to take Pestforce over and take it to the next level. The team at Pestforce have over 30 years of experience and practical knowledge in managing Pest Control business.
Taking the plunge to become your own boss is both hugely exciting yet it can be quite scary. With our track record of providing industry leading franchise support, training and expertise.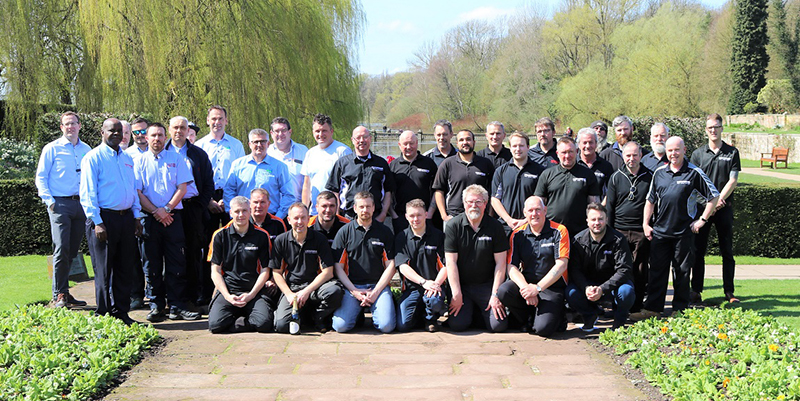 There's only room for one Pestforce franchisee in each town.
If you're looking for an opportunity to earn a big income and HUGE growth potential, then Pestforce could be for you!
Why Pestforce?
We have been established for over 20 years
We have 50 successful franchisees
and over 100 vans on the road around the country.
and thousands of happy and satisfied customers.
Why we're the best
All franchisors promise a stable market, with Pestforce, we guarantee a recession proof market. We're a low cost franchise, with an endless profit potential; this allows our franchisee to work at their own pace while earning as much as they can.
We even have franchisees that reported over £20,000 of turnover in their first 3 months.
Through our continuous efforts, we have been able to scoop multiple entrepreneurial, franchise and service awards.
New Franchisees will participate in our comprehensive training program tailored to teach you pest control, business and marketing. This takes the format of classroom, practical and then buddying an existing franchisee. Our aim is to get you out in your territory earning by Week 4, we then work with you on your continuous personal development.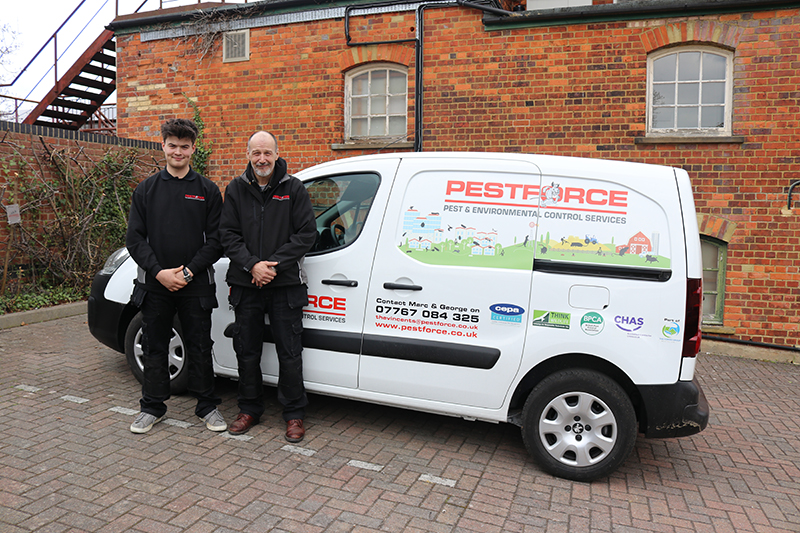 Book your Discovery Day today!
We like to get to know you, and a great way for you to meet us is at our Discovery Days. Here's what'll happen:
You'll find out what's involved, what's required from you, and what we'll do for you
You can chat with existing franchisees and get to know what a typical day in the life of a franchisee is like
You'll meet Sean, Gayle and the team, and get your questions answered.
You can see if Pestforce might be right for you
You'll enjoy lunch on us!
New Franchisees will participate in our comprehensive training program tailored to teach you pest control, business and marketing. This takes the format of classroom, practical and then buddying an existing franchisee. You'll have full support when out in territory from our dedicated support team which you can call on at any time.
What is included?
Here at Pestforce, we want to help generate business for you so that you get revenue in straight away!
Our marketing support consists of...
Marketing starter pack worth over £2,000 including call answering service.
We'll help you generate your first £5,000 in revenue and beyond.
Fully optimised website to help you generate enquiries. Our website receives over 180,000+ page views a year.
Google Adwords to generate calls and leads.
Facebook page to promote you locally.
Week out on the road with a Pestforce franchisee to see how they do it.
Set of templates for local marketing including leaflets and business stationary.
Over 700 leads centrally generated leads are shared across our Franchise Network every month.
Fully automated reviews system.
Vehicle Livery and branded uniform so you never go unnoticed.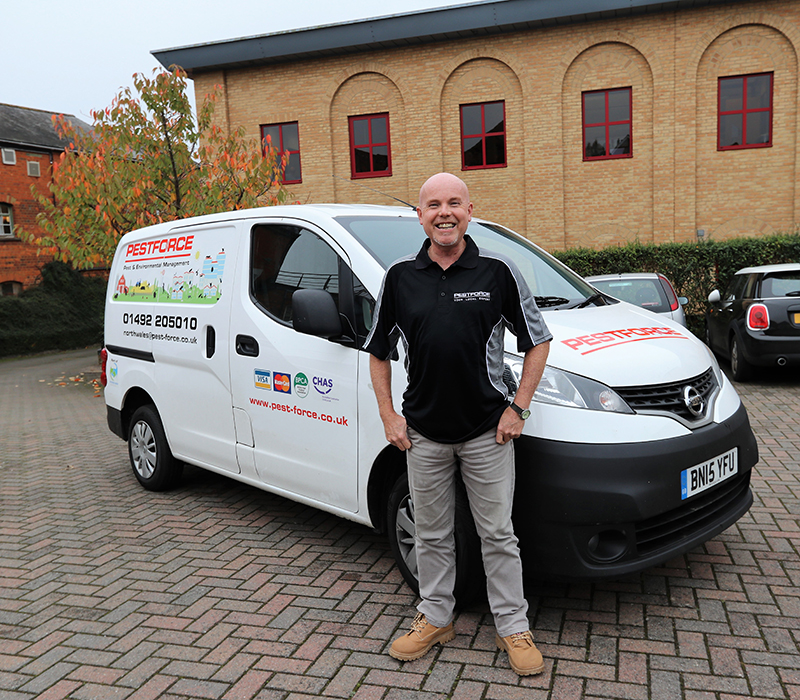 Do I need experience?
We don't require our franchisees to have previous experience in pest control or business; we believe there is no race, age, gender, or social class in our industry. If you aren't put off by insects and dead animals, are able to drive, and love the outdoors —then you're already a prime candidate.
We require a modest minimum investment of only £16,500 + VAT, then preparations can begin. Overall, we are looking for individuals with the absolute desire to succeed.
We also work with an independent Finance company who can lend up to 70% of the investment. *usual credit terms apply.
Next Steps
If you are interested, would like to find out more, or simply would like an informal chat, please complete the form below and we will get in touch with you.